Living your life on the road often denies you some of the healthier comforts of home.
Access to good food oughtn't be one of them, and a new sort of lunchbox is helping make decent meals more portable and convenient for truck drivers.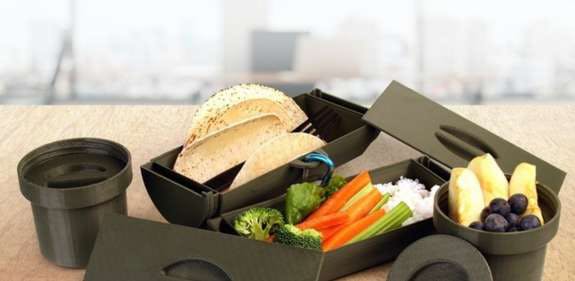 The GreenTraveler has four compartments. Each cup holds 7.83 ounces while the two main food compartments can each contain 14.21 ounces.
Made of durable plastic, the GreenTraveler meets all food safety standards.
Folks behind the GreenTraveler still have a Kickstarter funding appeal running through Tuesday, Nov. 22, and you can reserve your own GreenTraveler for only $35.
Despite its annoyingly bouncy music and touchy-feely vibe, this video does a good job of explaining how the GreenTraveler works.