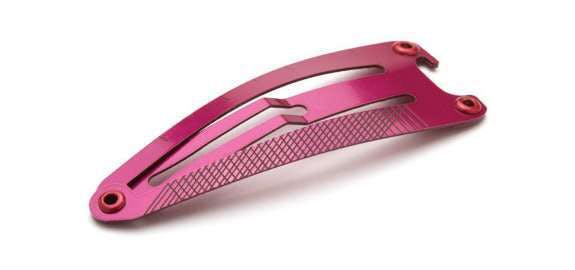 This unassuming hair clip can be used for so much more, and may come in handy when you're on the road.
In addition to helping keep your hair in place, the MTA Hairclip Lady Mini Tools Clip also is a:
nail file
small screwdriver
scraper
ruler
bottle opener
Think of it as a fashion accessory MacGyver would have carried, and an ideal stocking stuffer.
Just $8.90 online.