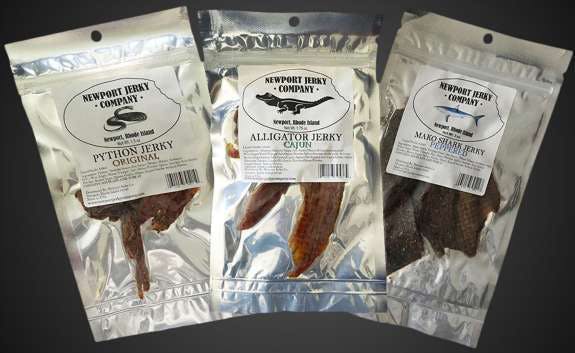 Just in time to stuff the stocking of the trucker who has — or will eat — anything, comes Exotic Predator Jerky.
Yum!
This three pack includes:
3 oz. of peppered mako shark jerky
1.75 oz. of Cajun spice alligator jerky
1.5 oz of teriyaki and brown sugar cured python jerky
The Newport Jerky Company spices, dehydrates, and packages meat from over a dozen different animals including alpaca, kangaroo and snapping turtle. (The company also offers a line of vegan jerky.)
The predator three-pack is just $39.99 online.