This is one multi-tool you'll want to bring to the table, and it's ideal for your truck's utensil drawer as it replaces so many other items.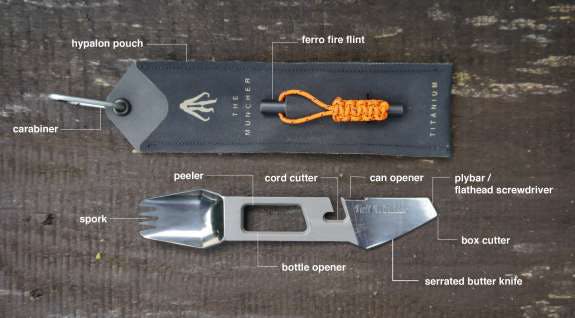 The Muncher is, at its heart, a spork made of aerospace-grade titanium. But that is just the starting point, because it also has:
serrated butter knife
bottle opener
vegetable peeler
can opener
cord cutter
flathead screwdriver
Even the pouch that holds it is more than what it appears. Attached is a ferro fire-starting flint that can be struck with the edge of the can opener to create a spark. It's doubtful you will need that feature on a daily basis, but it could come in handy in emergencies.
The Muncher is available through an online Kickstarter campaign for between $30 and $50.