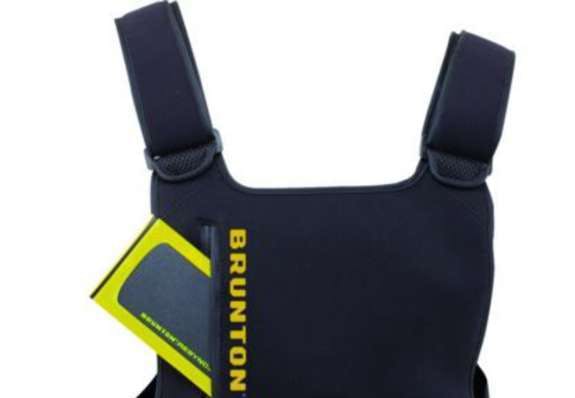 In honor of the brutal cold sweeping the country and wreaking havoc on our highways, we offer an item of clothing to help you fight back: the Brunton Heatsync Vital 2.0.
Wear it under a jacket and over a light shirt, the vest has carbon fiber heating elements positioned on your chest and kidneys to fend off the cold and keep your core warm.
The Brunton Heatsync Vital 2.0 has three heat settings to keep you warm for up to four hours. Its preheat feature blasts max heat for five minutes, then backs off to 80 percent power.
Made of stretch neoprene, the vest fits up to a chest size of 50 inches.