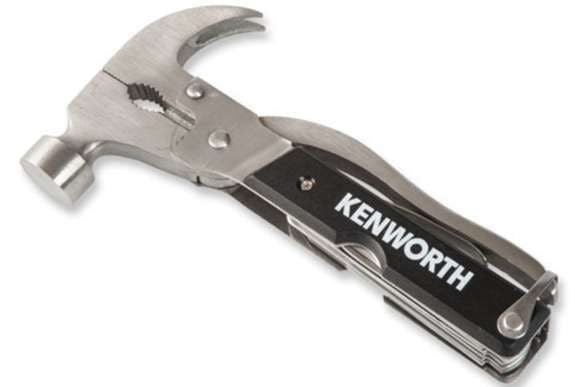 Few are the tools that allow you to open a bottle, turn a screw and file your fingernails.
This 12-in-1 tool does that and a number of other tasks. That makes it an ideal companion for your truck, where space is at a premium and tools that multi-task are always welcome.
The tool includes:
hammer
pliers
wire cutters
nail file
flat head screw driver
bottle opener
can opener
saw
serrated blade
Phillips head screw driver
blade
wrench
Imprinted with the Kenworth logo, it's available online for $39.95.