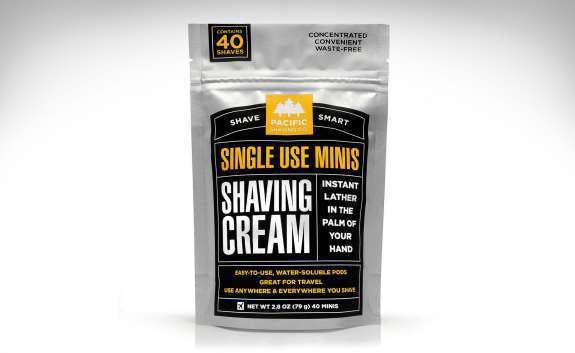 Being a truck driver, you need to travel light; saving as much weight, space and time as you can makes sense. That even applies to your personal hygiene products.
Pacific Shaving Company's Single-Use Shaving Cream Minis are small, single-use pods that dissolve and create lather in your hands when you add water and friction.
You get 40 minis in a package.
Buy online at Pacific Shaving Co. for $8.