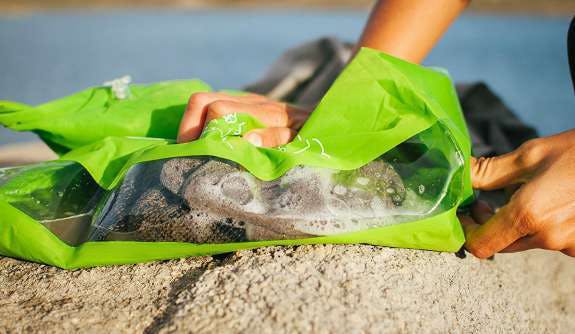 Life on the road can often be a series of tradeoffs: When you have the time you may not have the money; when you have the money you may not have access to what you need to do.
Such is the case when it comes to doing your laundry. While many truck stops have washers and dryers available, you may not always have the luxury of stopping at one when you need to rest and wash your clothes.
That's when you break out the Scrubba Wash Bag. Created by an Australian outdoors enthusiast, this small bag uses a quick, six-step process to wash and dry items of clothing.
It weighs just 5 ounces and folds down to pocket-sized, so your washing machine won't take up much space in your truck.