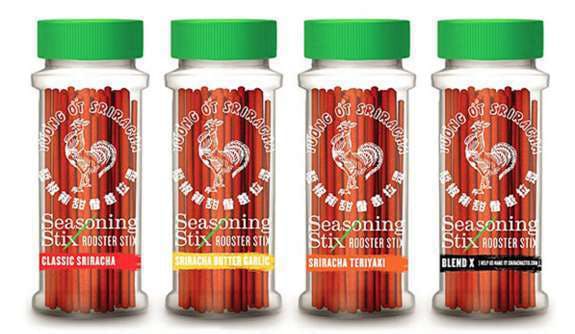 Sriracha is the hottest — literally — condiment for food in the U.S.
The Asian chili pepper sauce has a large and fanatical following. In recent years, even mainstream restaurants — from Applebee's to White Castle — have incorporated it in their meals.
You will be able to as well with Sriracha Stix. These matchstick-sized pieces of dried Sriracha are meant to be inserted into meat before cooking. As it cooks, the flavor is released inside your beef or chicken or fish, or you name it.
Sriracha Stix come in four flavors: Classic, Butter Garlic, Teriyaki, and Blend X, which will get an official name from customers.