Of course you can get a cup of coffee on the road. You can usually get even good coffee these days at truck stops, convenience stores, fast food outlets and roadside diners.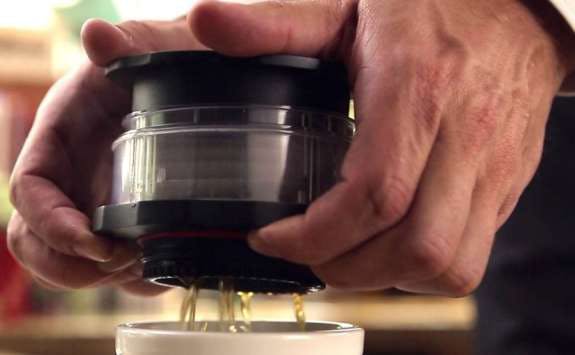 Still, there are times when only your own brew will do; the brand you rely on when not on the road and you wish to feel at home at the end of the day's driving.
The Cafflano Kompact Portable Coffee Brewer helps you do that, without a whole lot of fuss or mess.
All you have to do is place your favorite coffee grounds inside, pour in the hot water, and the Kompact does the rest. Well, most of the rest.
In two or three minutes, the water saturates the grounds, releasing all of their coffee goodness. Then hold the portable brewer over your cup and press. The built-in filter traps the grounds and lets just the coffee you so badly need pass through.
It's not the same as having a barista ride shotgun for you, but it's a handy piece of gear to have along when you want a special cup of coffee or simply can't get to a truck stop.