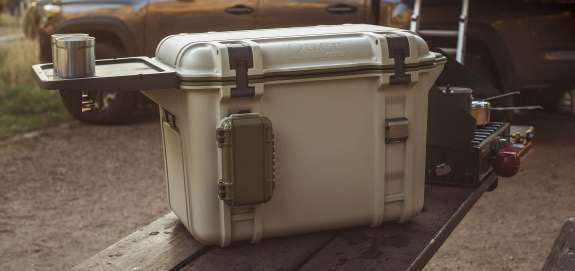 If your truck doesn't have a fridge but you need to keep food and beverages cold, a company best known for rugged smartphone cases has a solution.
Otterbox offers the Venture cooler, and the company makes two pretty serious claims:
Venture coolers will keep ice solid for up to two weeks
Venture coolers will keep out bears
The coolers come in three sizes 25, 45, and 65 quarts. They also feature a slick external mounting system you can use to attach a bottle opener, cup holders, a side table, cutting board, dry box and other accessories.
With all those features and typical Otterbox toughness, it should come as no surprise that the Venture coolers are not inexpensive. They start at $250.