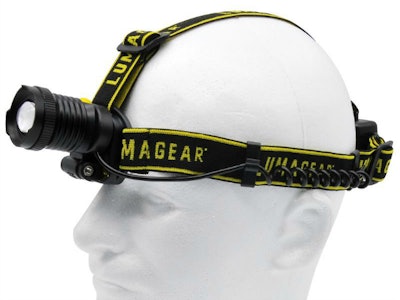 When it's dark and you're alone and trying to do work on or in your truck it would be nice if you had a third hand, or at least a helper to hold the flashlight.
You need neither if you have the LUMAGEAR LG3025 headlamp. It has all you need for those after dark repairs or if you want to read in your cab at night:
300 lumens of light output by a Cree XPE Bulb

Night-piercing beam to reach up to almost 500 feet

The ability to tilt the beam up to 90 degrees to get the light exactly where you need it

High, low and strobe modes
Made of aluminum and ABS plastic, this LUMAGEAR headlamp has adjustable straps to keep it secure and comfortable on your head.
Three AA batteries provide up to eight hours of brightness.
Available online and at most travel centers.
Enter the LUMAGEAR Light It Up Sweepstakes.