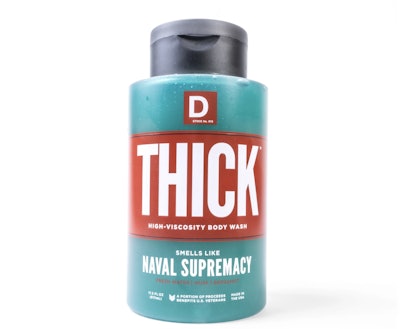 One of the simple — but often missed — joys of life on the road is a hot shower at the end of the driving day. And, when you do find the time and an open truck stop shower, you want to make the most of it.
Be glad the good folks at Duke Cannon Supply Co. seem to have had truckers in mind when they crafted their Naval Supremacy Thick High-Viscosity body wash. It claims its Thick line of body washes are "built to work effectively on your body, not spew down the shower drain." They add:
"Fact: teenage body washes are weak, watered down, and smell like a junior varsity locker room. Simply put, they don't get the job done. Hard-working men require a shower of substance to accomplish a full day's work."
And, it even smells good. Duke Cannon says, "The aquatic scent blends notes of fresh water, open-air."
It also has aloe vera to hydrate and protect your skin.