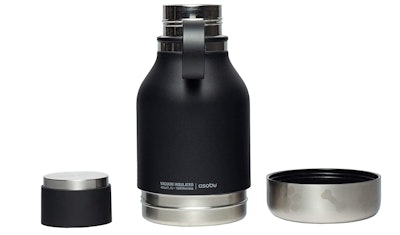 If you travel with your dog, ensuring it has access to cold, clean drinking water is a must. But, that's not always easy.
However, it's made simpler by the Asobu Dog insulated water bottle with a stainless steel bowl that attaches to the bottom of the bottle.
The 33-ounce bottle is double insulated so your dog's water stays cool and refreshing. The bowl that attaches to it has an anti-slip base to keep it in place as your pup enjoys a drink.
The bottle's large handle makes it easy to when you take it with you when walking your dog.
The Asobu Dog insulated water bottle is available online for $29.99.