Today marks the official beginning of autumn, which many in the trucking industry -- even in these strange days -- see as the time when some aspects of driving heat up as the days cool down.
That means it's time to ensure you and your truck have the gear necessary to deal with the changes in the weather as well as the business cycle. Here are a few things to add to your "must-have" list for fall and some that will help you transition into the next seasonal change that arrives on Dec. 21.
RoadPro 12-Volt Heated Fleece Blanket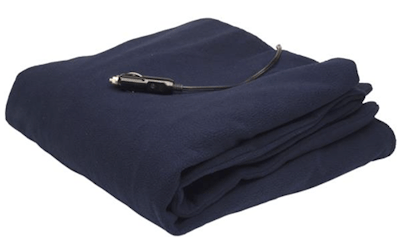 One thing for certain about autumn, the weather can change from morning to night or as you travel from one part of the country to another. Because of this, you need to have gear that can adapt as quickly as you do.
RoadPro has a 12-volt heated blanket that can provide the right amount of warmth and comfort when the weather changes. Made of polar fleece, it has an 8-foot-long cord that plugs into your 12-volt outlet.
It comes in two sizes: 58" x 42.5" and 57" x 27" and is available at truck stops, travel centers and online.
Black Canyon Outfitters Sherpa-Lined Vest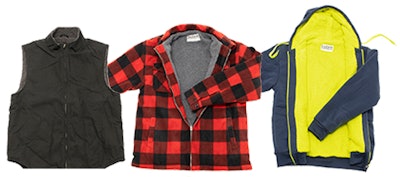 This is a true fact about fall: many days are too chilly to not have on an extra layer, but are too warm to wear a coat.
That's when it makes sense to have this sherpa-fleece lined canvas vest at hand. It is warm, but not bulky, and is easy to throw on when you hop out of your truck to refuel or run into a truck stop for coffee or a meal.
These durable vests come in black and a tan color Black Canyon calls "spice" in sizes large to 3XL.
Black Canyon also offers two colors of its sherpa-lined polar fleece jacket, and two colors of its sherpa-lined fleece hoodie. Both styles come in sizes large to 3XL.
Black Canyon Outfitters gear and apparel can be found at truck stops and travel centers.
Manhattan Portage Atlas Sling V2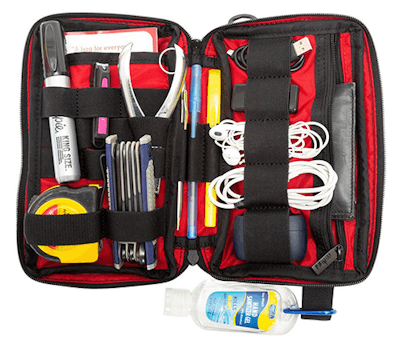 Just as your tractor-trailer is a mass of moving parts, so is your driving life. Often, you have numerous small bits and bobs you need to keep track of and also keep handy. The change from summer to fall is the ideal to double check how organized you are.
The Atlas Sling V2 will keep you and your stuff properly organized, and also reduce the possibility of something you need not being where you need it. It has several internal pockets as well as multi-width interior MOLLE-webbing, padded notebook slip pocket, zipper pocket, and three pen holders.
The adjustable, detachable shoulder strap with quick-release buckle allows you to carry it securely. And, at 8.3" x 4.5", it's of a size to hold plenty but not be overwhelming.
Black Canyon Outfitters Weighted Throw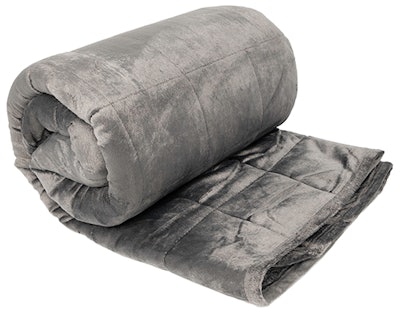 Having a weighted blanket in your sleeper berth is not just about staying warm. For many, it's also about feeling not just more comfortable but also safer, more secure, and less anxious.
Weighted blankets are often recommended by physical and occupational therapists to help people who may have anxiety, depression, insomnia, restless leg syndrome and even children who may have attention deficit hyperactivity disorder (ADHD).
Simply put, a weighted blanket feels like a hug, and can be especially calming at bedtime.
Black Canyon Outfitters, one of the RoadPro Family of Brands, offers a weighted throw that might just make bedtime on your truck more relaxing. The 48" x 72" gray throw is just the right size to add to your bunk. It weighs 12 lbs, just enough to help you feel more settled, so you sleep through the night.
Available at truck stops and travel centers and available online for $39.99.
  12-Volt 15oz. Premium Heated Travel Mug This is the time of year when iced tea and cold coffee give way to hot beverages, and the key word here is "hot".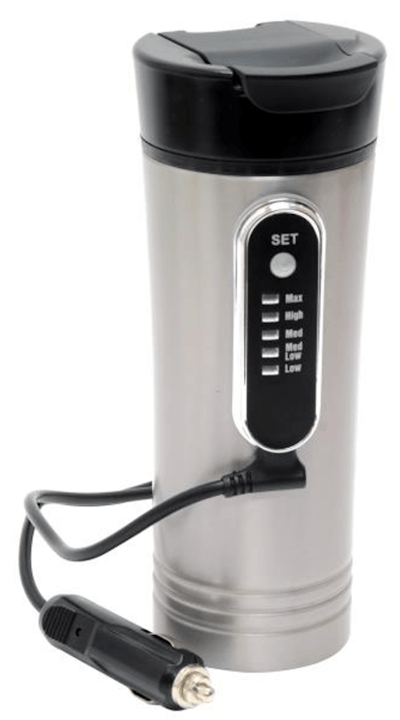 Few things are as disappointing as driving along, reaching for your cup of truck stop coffee, and finding it has cooled off considerably. Popping it in the microwave is not an option as you drive down the interstate.
What is a good solution is the 15-ounce, heated travel mug that plugs into your truck's 12-volt outlet and keeps your coffee or other hot beverage at a consistent temperature. It has five different temperature settings, a non-slip bottom, and fits neatly into your truck's cup holder.
And, it has a 5-foot-long, fused power cord. 
Available at travel centers, truck stops, big box stores and online for about $49.99.
Gerber ComplEAT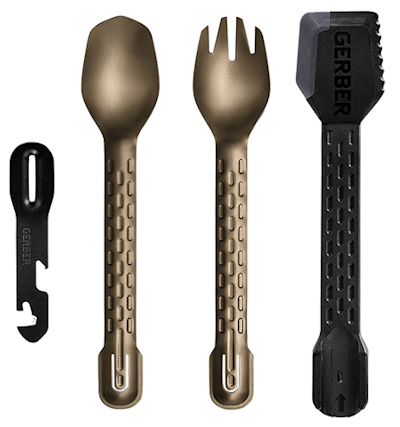 The change of seasons can also mean for some a change of eating habits. Not just what you eat, but where. Cooler weather may force you to take more meals in your truck, and you need to have the tools to do that successfully and conveniently.
Gerber's ComplEAT tool has all the bases covered. It contains a fork, spoon, spatula, and four-function multi-tool that nest for transport as well as snap together to convert into functional tongs.
There's no need for a load of kitchen utensils if you have this in your cab.
Sealskinz Waterproof Cold-Weather Work Gloves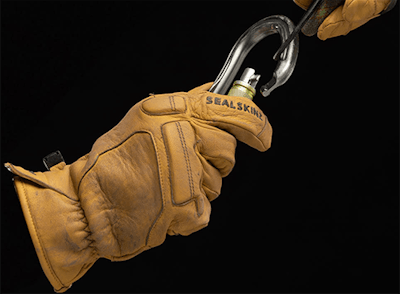 There's no two ways about it, the arrival of autumn also means the arrival of cooler/colder weather and if you're outside your truck you need to protect your hands.
These gloves use what the company calls "Fusion Control" to create windproof, waterproof three-layer performance with the dexterity of a single-layer glove. This technology bonds the glove's three layers — lining, outer shell, and waterproof membrane — into one. This eliminates movement between layers, providing precise grip control ideal for outdoor work.
They come in sizes small, medium, large and extra large.
Be Sure You and Your Truck Are Ready for the New Season
Fall's arrival is a warning signal of what's to come. While you should enjoy the change of seasons and the fall colors as you drive, you can also use the season as an opportunity to get ready for the more difficult and demanding season of winter.
Properly outfitted, you can use fall to do an in-depth, and detailed pre-trip of your truck inside and out. Make sure you:
●    Are ready to swap your lightweight summer clothes for heavier items suitable for colder weather
●     Ensure your truck's toolbox has anything you may need for cold weather driving
●     Give your truck and trailer a thorough once-over to ensure you have no mechanical problems lurking that could leave you in the breakdown lane during the first snow
●     Check in with your company's maintenance shop to ensure your truck is up to snuff for the added demands of cooler/colder weather
●     Have someone check all of your tires to be sure they have adequate tread
●     Take time to study the routes you normally travel to identify not just your regular stops, but also identify other places to stop for fuel, food, and parking in case you have to wait out bad weather