If your driving life keeps you solidly above the Mason-Dixon line (and even sometimes below it), then you know that about 25% of your time could be spent enduring the vagaries of winter.
You may start your day in sunny but cold weather, and by the time your 30-minute break comes around, it could be a blizzard. Then again, you could spend most of your day on clear, dry interstate just to encounter dreaded and dangerous black ice in a heartbeat.
Therefore, it only makes sense to prepare – maybe over-prepare – for winter and the driving difficulties it can present. That means having sufficient winter gear for your truck and yourself. So consider adding these things to your truck until spring gets serious.
Helpmate Snow Brush and Scraper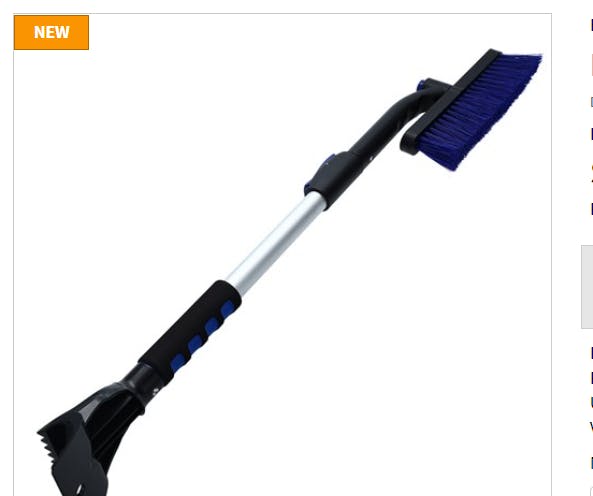 Clearing snow off your truck is no longer just a good idea; in an increasing number of states, it's the law. That means having the right tool to accomplish the task.
Helpmate has a truck-sized scraper and brush that can handle most of the job. The broom features an adjustable brush head, two foam grips, and a telescopic pole that extends 6 feet. This item allows you to rush off the snow from your vehicle, then flip it around to use the heavy-duty ice scraper on the other end.
Available at most truck stops and travel centers for about $34.99.
Like Tire Chains for Your Feet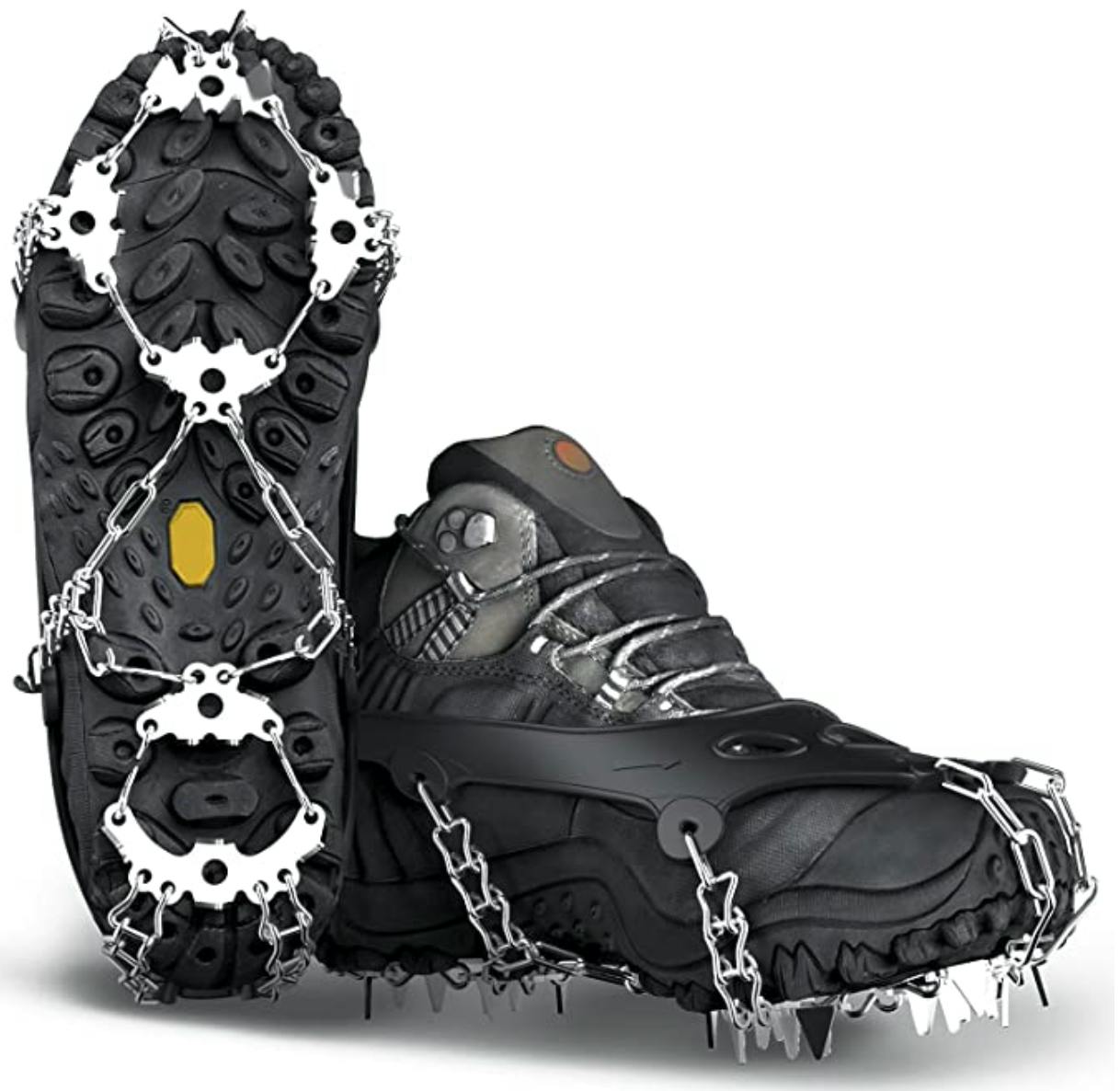 About the last thing you want to have happen this winter is to take a nasty fall in an icy truck stop parking lot or alongside the highway in the middle of the night. Key to avoiding those is having proper footwear and attaching what amounts to tire chains for your feet.
Fortunately, you have plenty of devices from which to choose.
Wirezoll makes maybe the most serious ice cleats on the market. They include 24 multi-directional spikes made of enhanced stainless steel. They are connected by chain and then secure over your boots with a rubber harness. These crampons are available for men and women and retail for about $25.
Yaktrax is a well-known brand for winter gear. They offer a variety of traction devices that range from modest ones for walking ($19.99) to heavy-duty ones for winter sports enthusiasts ($49.99) and several models in between. They are easy to put on and take off and have a lifetime warranty. Our personal favorite is the Pro model, which provides extra traction and has a strap over the front of the boot that ensures they stay on. ($29.99)
12-volt Slow Cooker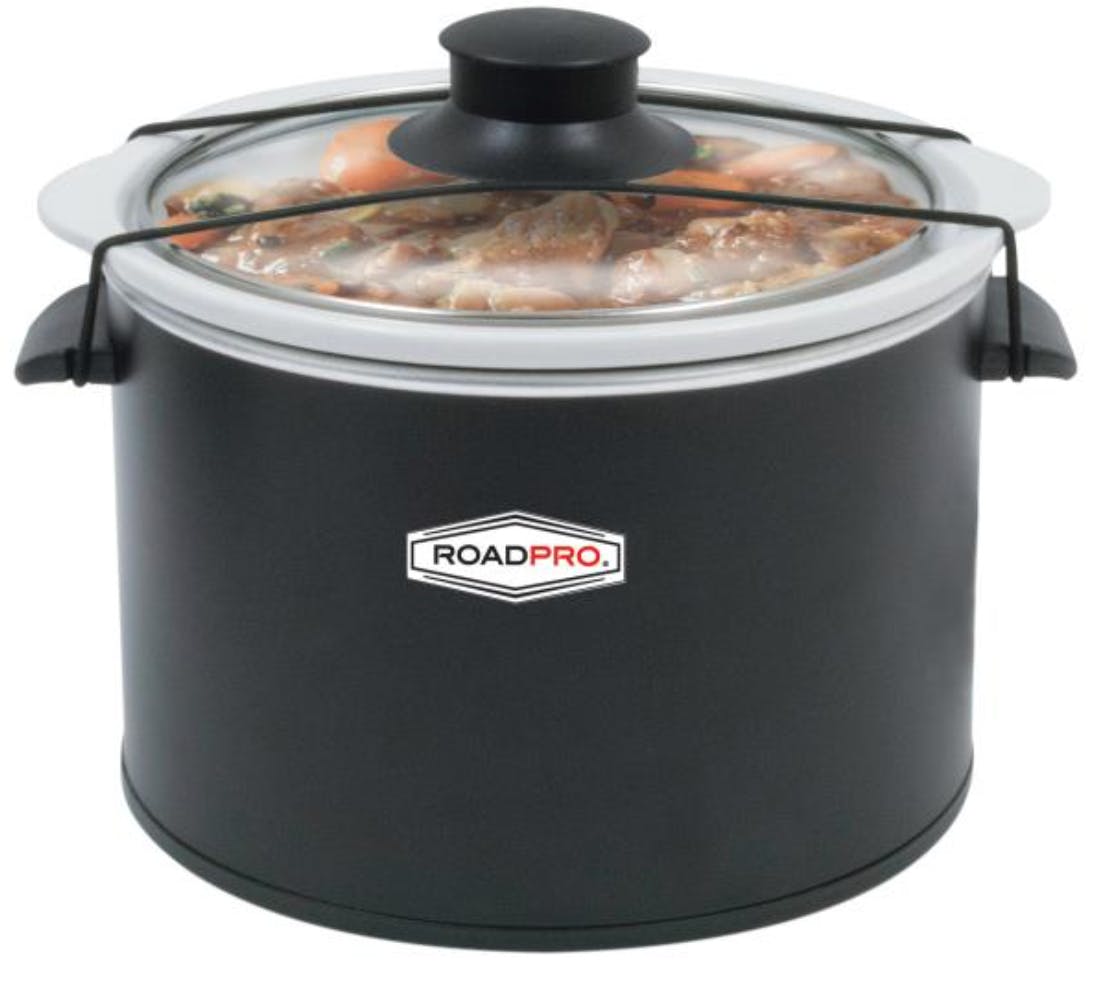 Having a slow cooker in your truck is like having a co-driver who cooks for you. Fill it after you do your pre-trip[ and dinner is ready by the time you're done driving for the day.
RoadPro's 1.5-quart, 12-volt slow cooker is ideal for cooking meals you prepared at home and froze for the road, or you can use it to make dinner with ingredients you pick up on the road.
It has a six-foot-long power cord that plugs into your truck's 12-volt port; draws just eight amps.
The stoneware crock is removed for easy cleaning.
Available at big box stores, truck stops, and travel centers for about $30.
Kinco 1927 Leather Work Gloves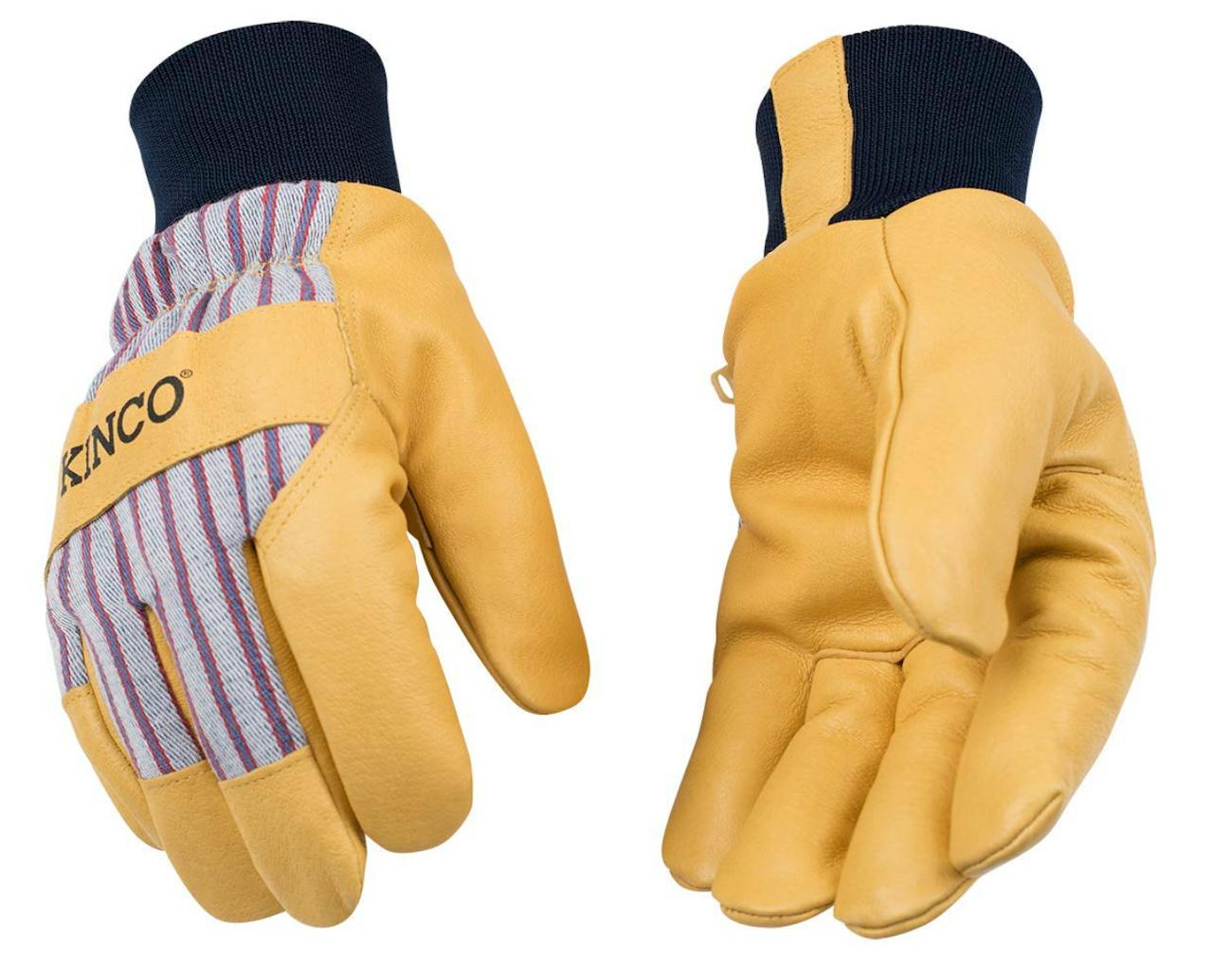 These are a staple for many workers because they tick all of the most important boxes. They are:
●    Warm
●     Comfortable
●     Rugged
●     Affordable
Their Trademark Otto striped cotton-blend canvas back delivers lightweight, breathable coverage, while their pigskin leather means they are tough, durable, and flexible. Inside, the Heatkeep thermal insulation provides the kind of warmth and comfort that is so important. The knit cuff keeps the heat in and the cold out.
Available online and at many stores for about $25.
Mad Bomber/Trapper/Aviator/Trooper Hat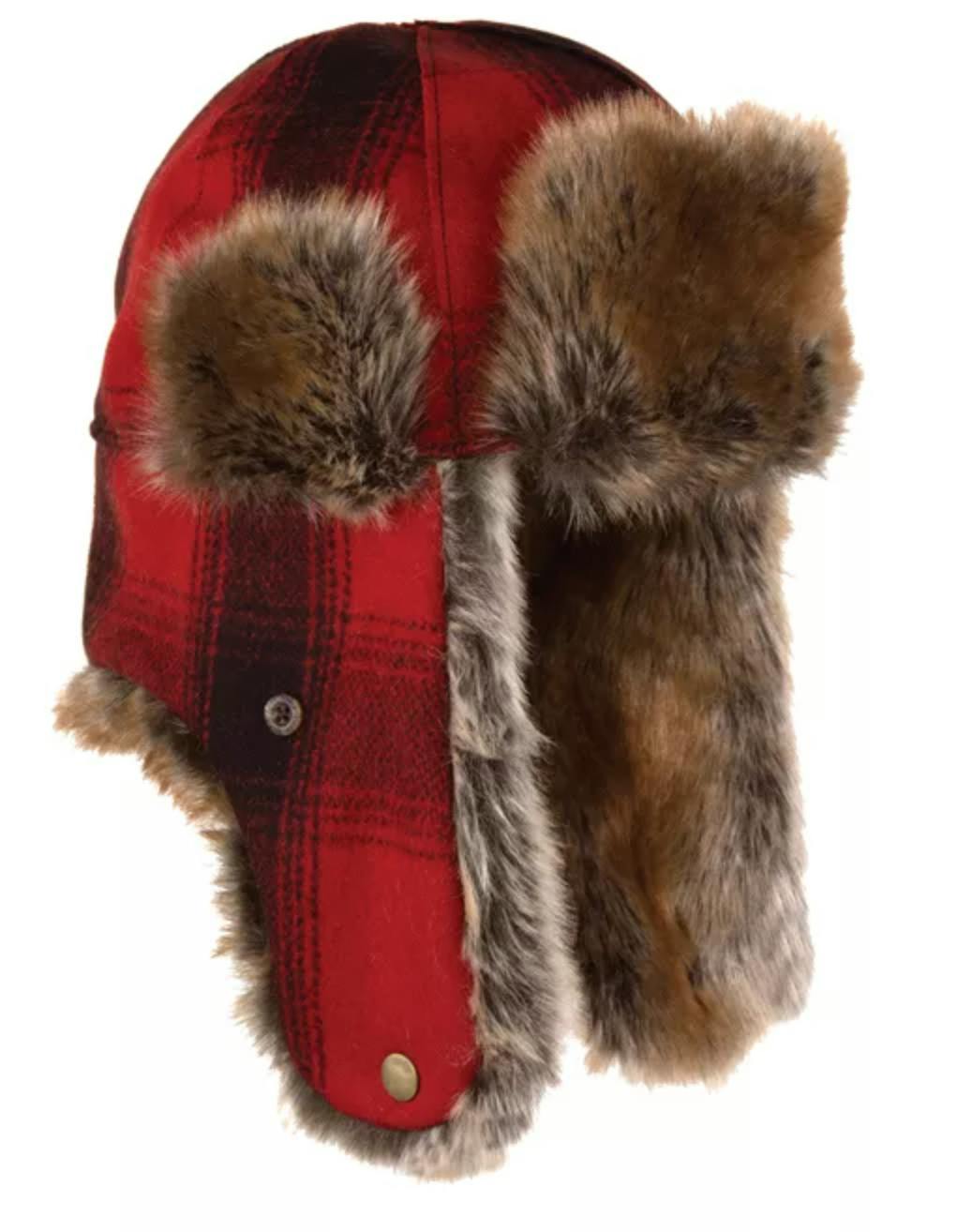 It goes by many names, comes from many sources, and is made of various materials. But, in the end, this hat is essential if you have to spend any amount of time outside your truck.
These insulated and fur-trimmed hats are legendary in northern climes like Maine's logging camps, Michigan's Upper Peninsula, and just about any place in Canada.
The earflaps can be worn up or down, but we're guessing you'll wear them down and buckled under your chin if you're outside tarping a load or doing your pre- post-trip inspection. 
The sources include:
●     L.L. Bean for $50
●     Cabella's for $40
●     Duluth Trading for $56
●     Eddie Bauer for $30
●     Overland for $75 (snazzy leather model)
●     REI for $42
●     Stormy Kromer for $90
●     BlackCanyon Outfitters $60
Helpmate Snow Shovel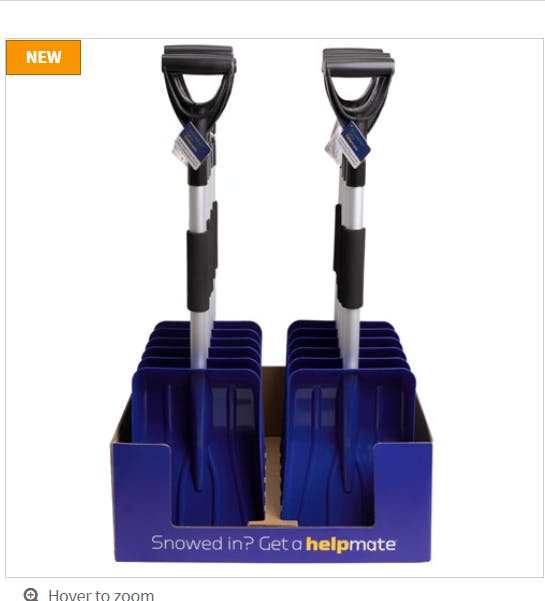 Shoveling snow just got easier with this lightweight – but serious – design and D-shaped handle. The shovel features a metal edge, foam grip, and a telescopic pole that extends 3.5 feet. Available at travel centers, truck stops, and many big box stores for about $29.99.
Dickies Flannel-Lined Jeans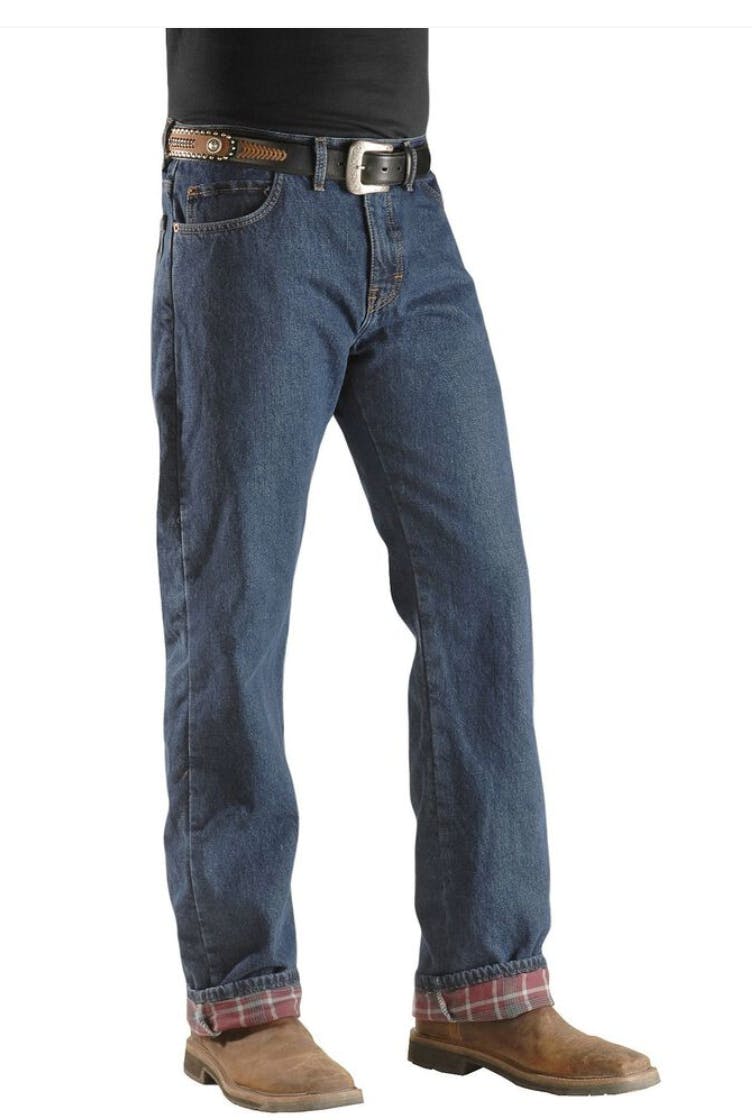 These rugged jeans feature ultra-warm flannel lining for keeping you comfortable on those chilliest of days. They feature dark denim, a relaxed fit, so they are comfortable when you're driving, and classic five-pocket construction. They're made of 100% cotton and retail for about $48 at various stores and online.
That and other similar gear can keep you safe and warm this winter. Here's some things you can do for your truck to ensure it serves you well when temperature and snowfall.