By Kim McDonnell
In May, the Make A Wish Mother's Day Truck Convoy will take place in Lancaster County, Pennsylvania. This event has seen over 500 trucks participate as they travel through central Pennsylvania. Unable to have an entire event for the last two years due to the COVID pandemic, this year, the convoy will return fully while moving to a new location at the Manheim Auto Auction in Manheim, Pennsylvania.
Several of the drivers that raise money for this annual event have been driving in the convoy for almost as long as it has existed. One such driver is Daryl Miller, who this year is scheduled to hit a milestone in his total fundraising efforts and is set to exceed $250,000.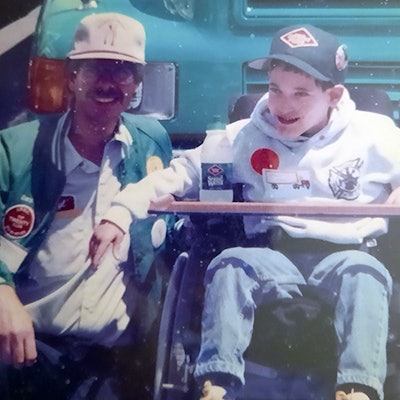 In 1991, another driver asked Daryl if he had heard about the Make A Wish Convoy and told him how the kids get to ride in the truck and talk on the CB. He thought about how this simple act could mean so much to the kids and wanted to get involved.  He supported another driver that first year and went to see the convoy and what it was all about. He knew he wanted to be involved and drive in the convoy at that point, and the rest is history.
In 1992, Daryl worked for a bottled water company that marketed specialty water in a unique blue bottle. When the product line was discontinued, Daryl rescued the bottles that would be thrown out and used them for his fundraising efforts, placing them around the county in various places of business. He put special messages about the event on each jar and logged some 1,600 miles, tending to the jars and changing the pictures and messages.  Daryl even approached people he would meet and asked them for just $1 to help raise money for Make A Wish. That first year, he raised nearly $800, and he has been driving in the convoy ever since. His fundraising efforts have steadily increased, topping out between $8,000 to $10,000 each year. The amount raised has consistently ranked him in the Top 30 drivers that lead the convoy and also places him as one of the top 10 truck drivers to leave the lot.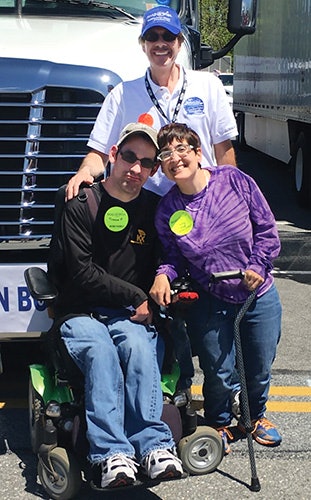 Being in the top 30 also means you will most likely have a Wish Kid on board with you, and Daryl has had the same Wish Kid, Travis Patterson, riding with him for the last 26 years. He recalls how he was 5 years old the first time Travis rode with him, and he let him blow the air horn in his then International cab over that had no power steering or air ride.
"Travis laughed so hard, and it was wonderful to see how something so small made a difference in a child's life that had gone through so much, " said Miller. His favorite part is seeing Travis smile every time he gets to ride in his truck. One of the hardest things he has had to do was tell Travis that he would not be able to take him in the truck last year due to COVID restrictions for the health and wellbeing of the Wish Kids.  This year, he is looking forward to having Travis with him again.
For the last five years, Miller has also been a member of the Make A Wish Convoy committee, contributing his 37 years of expertise as a driver to the planning efforts of the Convoy. He has also participated as Jelly Bean, the clown at Make A Wish fundraising events throughout the year, helping to promote awareness for the event.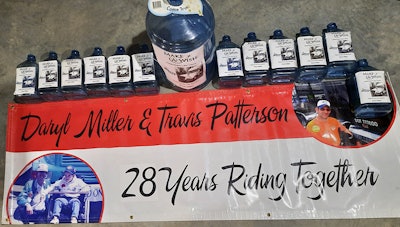 "Daryl has been instrumental in the convoy's success over the years. It has been truly inspiring to watch how Daryl has been a member of the top ten drivers for 30 straight years and is now striving to raise a lifetime total of $250,000. The funds raised at the convoy support over 75% of the wishes granted in the Susquehanna Valley each year, and I can say with confidence, Daryl has helped to make that possible." said Jennifer Davis, president & CEO, Make-A-Wish Philadelphia, Delaware & Susquehanna Valley. 
Miller now drives for Cope Salt Company, which generously sponsors drivers who participate in charitable efforts and will donate up to $1,500.  All of that money goes directly to Make A Wish.
"It is so great that I work for a company that supports these types of events as long as you put in the work," said Miller. When asked why he does this year after year, he said, "It's a reality check to see how blessed I have been in my life when I see these kids that have spent so much time in the hospital, it really makes you appreciate what you have." He went on to say that something as little as taking a child for a ride in the truck means so much to them and if he can in some way make a difference, he will continue to do so. 
As of this writing, Daryl is about $4,000 away from reaching that  $250,000 milestone.