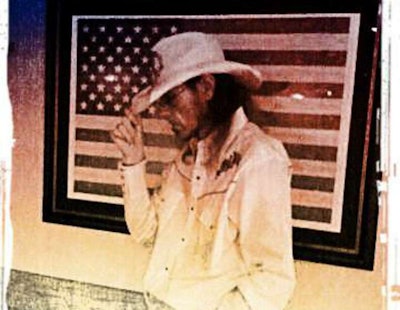 Who says nothing good ever came out of last winter's much cursed and thoroughly mocked Polar Vortex?
While the monstrous cold snap terrorized much of the U.S. late last December and early this year, it spawned a burst of creative energy in one Midwest singer/songwriter. The result is a new CD of trucker-themed songs that is due out next month.
As the rest of the country shivered, Erich McMann holed up in his suburban Chicago home studio and wrote and recorded Trucker Country, a CD filled with 11 original songs. Aside from writing and arranging all the tunes, McMann played all of the instruments and did the production on the record.
While McMann provided the musical horsepower behind Trucker Country, it was his father who provided the inspiration.
"Dad was a trucker back in the day," says McMann, who started playing in a cover band while just a freshman in high school. "He got out of the Navy and started driving truck."
McMann says his father hauled steel over the road from the mills in nearby Gary, Ind. for many years. As the family grew, McMann's father switched jobs to drive closer to home.
McMann, who is 53 years old, says his father also provide some musical influence.
"He listened to country music so I listened to it too," says McMann, who returned to the Midwest after spending years as a working musician in clubs in Florida. "And, I grew up watching Buck Owens and Roy Clark on Hee Haw."
McMann says he also always kept an ear to the latest country sounds (The Outlaw movement of the '70s, the New Traditionalists of the 80's) and picked up influences ranging from Waylon Jennings to Dwight Yokam and Vince Gill.
While in Florida, McMann says he played mostly southern rock — Allman Brothers, Lynyrd Skynyrd – the tunes he cut his musical teeth on in the band of his youth, Crossroads.
While in the Sunshine State, McMann said he developed a friendship with a trucker who regaled McMann with stories from the road including some of the unglamorous truths about the profession.
That's why it was important to McMann to create a CD that embodied the true trucker spirit.
"I really tried to make it their story," McMann said of his father, his friend and all others who drive for a living. "This needed to be an honest record about those guys."
Here's part of one McMann's favorite cuts of from the CD, Big Rig A Rollin':
Got my horn a blowin' and the hammer down, like an eagle flyin' in the breeze
Big ol' eighteen wheeler burnin' diesel fuel, I'm a goin' anywhere I please
Like a fast car speeding down the open road or a train rollin' down the track
Gonna' head out on the highway and I ain't ever comin' back!
"This is really old school," says McMann about the song and its inspiration. "It's sort of Johnny Cash and has that rockabilly vibe; a solid trucker beat."
Another favorite song of McMann's from the CD is Mona. It's the story of a truck stop waitress whose better days are far behind, but who still commands the attention of an admiring trucker.
Trucker Country is a follow-up to McMann's first solo country album, the well-received The Last American Songbook, also launched last year by his independent label Paisley Cowboy Records.
The full list of cuts on Trucker Country includes:
Trucker Country
Keep On Truckin
Big Rig A Rollin'
Guilty As Pleaded
The Trucker Blues
Mona
Make It Tonight
The Key To My Heart
The Black Ice Boogie
Truckin' Daddy
She's Gonna' Miss Her Man