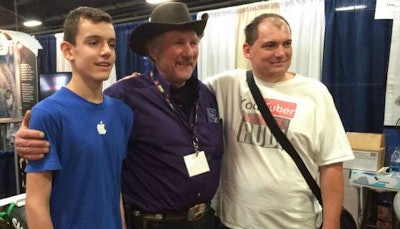 Call them "Mud Road Truckers."
Alex Debogorski, one of the stars of the History Channel's reality show "Ice Road Truckers", says this year's season found drivers making trips over roads that were not always snow-covered and lakes that were not totally frozen.
Debogorski, who's at the Mid-America Trucking Show in Louisville through Saturday, says the show wrapped up filming its 10th season recently during an unusually mild winter.
While Debogroski couldn't share many details of what to expect in the new episodes, he did discuss why "Ice Road Truckers" is so popular with its fans.
Listen to what Debogroski had to say.