Michelin North America, Inc. is holding its second transportation appreciation campaign, Keep Thanks Moving.
The social and digital media initiative celebrates millions of transportation industry heroes who work behind the scenes to keep the holidays moving forward.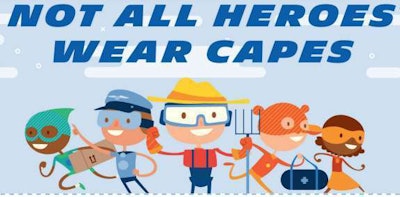 As part of the campaign, Michelin encourages people to share their appreciation either by Twitter via the hashtag #KeepThanksMoving and or by posting on the MichelinUSA Facebook page, in order to recognize an outstanding individual's service and dedication to delivering holiday happiness.
"Michelin applauds the commitment of individuals in the transportation industry in the air, on our roads, and across the farms and fields of America who deliver when it matters most," said Ralph Dimenna, chief operating officer of Michelin Americas Truck Tires, Inc. "These unsung heroes enable us to travel home, transport our food and gifts, and keep our economy moving, not to mention the millions of miles driven by shoppers and travelers during the holidays and throughout the year."
Each week through Dec. 31, Michelin will recognize individuals in the transportation and travel industries, who demonstrate outstanding commitment to keep the holidays moving by the posts received on its social media channels. Michelin will randomly select seven individuals, who are honored as holiday heroes via social media posts. Each person will receive a limited edition Michelin themed gourmet gift box from Try the World, an online gourmet store.
Participants can also download a "Thank-you" card from Michelinmedia.com to demonstrate gratitude toward community heroes, who keep the holidays moving forward. Official contest rules are posted on Michelinmedia.com.