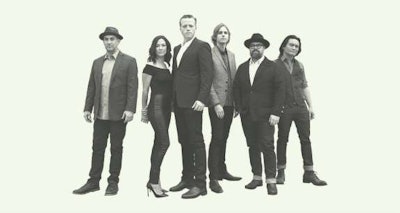 Formerly of the Drive-By Truckers, Jason Isbell has made a name for himself and now he and his band the 400 Unit have a new studio album about to arrive next month.
"The Nashville Sound" arrives June 16 with 10 tracks, including "Hope and the High Road," a single that has gotten considerable airplay since being released earlier this spring.
While Isbell said the album was inspired by current national events, he added, ""Lyrics and melody are still the driving force behind what we're doing, but this time around, there's more of a rock 'n' roll influence," according to The Boot.
"The Nashville Sound" is available for pre-order
The tracks include:
1. "Last of My Kind"
2. "Cumberland Gap"
3. "Tupelo"
4. "White Man's World"
5. "If We Were Vampires"
6. "Anxiety"
7. "Molotov"
8. "Chaos and Clothes"
9. "Hope the High Road"
10. "Something to Love"