Denny's travel centers across the country are recognizing drivers all through September as part of "Denny's Driver Appreciation Month."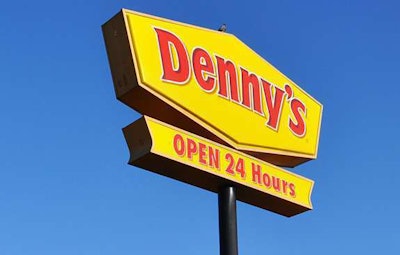 Now through Sept. 30, Denny's will give drivers discounts on their favorite dishes with scratch-off cards and a year-long discount key tag.
Drivers can stop at participating Denny's travel centers, or visit Dennys.com to fill out an entry form for a chance to win one of three prizes, including one grand prize of a $500 Denny's gift card. Ten winners will receive a $100 Denny's gift card and 10 participants will win free Denny's Grand Slams for a year.
In addition to entering this year's sweepstakes, guests will receive a scratch-off card with various discounts and prizes. Denny's will also give drivers with a 10 percent discount key tag that can be used at participating Denny's travel center locations now through Dec. 31, 2018.