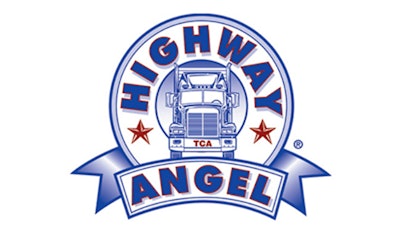 An Indiana trucker is being recognized for his efforts to rescue another driver who was injured and trapped in his cab after an accident.
Dave Begley, of Elkhart, Indiana, who drives for Bennett International Group of McDonough, Georgia, has been named a Highway Angel by the Truckload Carriers Association.
TCA explains:
On July 12, 2016, Begley was driving west on I-80 near the 51 mile marker at about 1:30 p.m. in Clarion, Indiana, when he heard over the CB that a truck had been in an accident further up the highway. Drivers on the road reported seeing the truck plow off the road into the woods.
When Begley arrived on the scene, he pulled over, grabbed his fire extinguisher, and ran to the truck where three other drivers were already trying to help the trapped driver. Begley was able to help remove the driver from the truck. The cab was so mangled, the rescue drivers had to cut the man free and pull him from the passenger side of the cab. The men carefully helped the injured driver walk from the cab to the shoulder of the road where they administered first aid with supplies provided by a volunteer first responder. Begley and the other drivers cleaned the driver's cuts and scrapes.
When the ambulance arrived, Begley helped the driver into a neck brace, lifted him onto a board, and then into the ambulance. The injured driver was talking and said that he could not remember how he got from the cab to the shoulder. The EMTs decided that the injured driver needed to be taken to a location where he could be airlifted to a Pittsburgh medical facility about 60 miles away. Sadly, the driver died the next morning from internal injuries.
For his willingness to assist his fellow driver, TCA has presented Begley with a certificate, patches, lapel pin, and truck decals. Bennett International Group also received a certificate acknowledging Dave Begley as a Highway Angel.
EpicVue sponsors TCA's Highway Angel program.