Employees of a major national chemical tanker trucking company are helping co-workers in Texas affected by Hurricane Harvey.
Employees at Highway Transport locations across the country are donating paid vacation days to colleagues at company locations in La Porte and Freeport, Texas.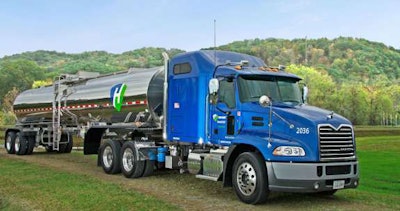 In the midst of Hurricane Harvey, Marshall Franklin, CFO of Highway Transport, created a leave donation program to assist employees who work at the two locations hit by Harvey. The program allows employees to donate paid leave days to help compensate those working and living near the LaPorte and Freeport locations who lost pay because of the storm.
LaPorte Service Center Manager Colin Bailey was one of those employees who felt the wrath of Harvey.
"My wife and I woke up to the water coming up to our second-floor apartment," said Bailey. "So we had to evacuate by boat — a boat similar to what the Navy SEALS use — to a local church. On behalf of my driver, operations, and shop/TW team, your support and help is appreciated. We are truly a family."
Highway Transport is a chemical tanker trucking company in operation since 1948. Headquartered in Knoxville, Tennessee, the company provides transportation of specialty chemicals throughout the United States and Canada.