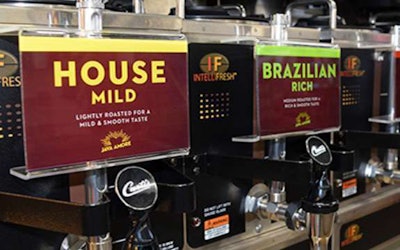 While you may not be waking up at 3 a.m. to get a jump on your holiday shopping on Black Friday, you still can get a pick-me-up when you stop to rest or refuel.
Love's Travel Stops' 440 locations in 41 states are offering travelers a free 16. oz. coffee, cappuccino or hot tea on Friday, Nov. 24, which many consider to be unofficial start of the Christmas shopping season.
You can access the barcode for a free hot beverage on Love's official Facebook, Twitter or Instagram pages from 12:01 a.m. to 11:59 p.m. Friday. Customers may redeem one coupon per transaction at participating locations.
"Black Friday is an extremely busy time for our customers and we want to give them something that tastes great and re-energizes them," said Mark Romig, director of merchandise for Love's. "We're committed to providing fresh coffee always, and this is the perfect opportunity for Customers to try it for the first time or grab an old favorite."