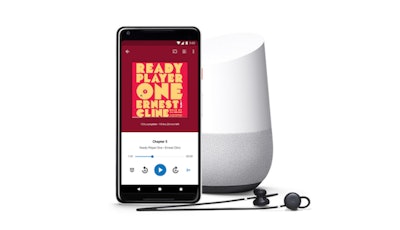 Google launched a subscription-free audiobook feature on Google Play earlier this week. The new service allows for single audiobooks to be purchased with no subscription commitment. The books can be listened to on Android, iOS and web devices with Google Play Books.
The reading progress on a book is synced between mobile devices, so you never have to worry about losing your place in the story. Audiobooks can be previewed before purchase. The new audiobooks feature is compatible with Google Assistant on Android phones and smart speakers in English.
Google Play Books is currently offering 50 percent off the first audiobook a customer purchases.