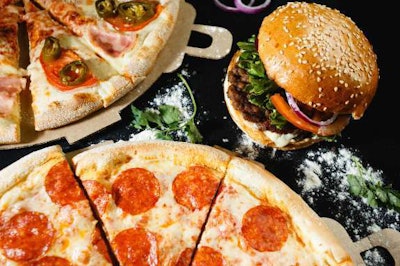 Fact of Trucking Life #412: Try as you might to cook for yourself or find local truck stops with diners of their own, there will be times — often lots of times — when you must have a meal at what are now called "quick food" or "quick serve" restaurants.
Some of these are staples of the major truck stops you depend on for fuel, a shower and parking, so dining at such a restaurant can often be the easiest thing to do; or only thing to do.
QSR Magazine recently reported on an annual survey of Americans' favorite quick-serve restaurants. Here's what they found.
Use the comments sections below to weigh in on your favorite place to eat while on the road. Which quick-serve restaurants do you prefer?
Hamburger rankings:
In-N-Out: 76 percent
Culver's: 66 percent
Smashburger: 54 percent
Steak n' Shake: 52 percent
Whataburger: 50 percent
Carl's Jr.: 42 percent
Wendy's 39 percent
Sonic: 39 percent
Hardee's: 38 percent
Burger King: 36 percent
Jack in the Box: 33 percent
McDonald's: 29 percent
Sandwich rankings:
Wawa: 64 percent
Firehouse Subs: 62 percent
Jersey Mike's: 59 percent
Jimmy John's: 58 percent
Jason's Deli: 57 percent
McAlister's Deli: 57 percent
Panera Bread: 54 percent
Subway: 45 percent
Arby's: 42 percent
Mexican brand rankings:
Chipotle: 46.3 percent
El Pollo Loco: 46.2 percent
Qdoba: 45 percent
Moe's Southwest Grill: 43 percent
Taco Cabana: 40 percent
Del Taco: 37 percent
Taco Bueno: 34 percent
Taco John's: 33 percent
Taco Bell: 28 percent
Pizza rankings:
Pizza Ranch: 64 percent
Papa Murphy's: 62 percent
Marco's Pizza: 55 percent
Domino's: 45 percent
Papa John's: 45 percent
Pizza Hut: 42 percent
Little Caesar's: 41 percent
Cici's: 30 percent
Chicken rankings:
Chick-fil-A: 73 percent
Raising Cane's: 68 percent
Zaxby's: 51 percent
El Pollo Loco: 51 percent
Boston Market: 46 percent
Popeyes: 42 percent
Bojangles': 41 percent
Church's Chicken: 39 percent
Buffalo Wild Wings: 39 percent
KFC: 31 percent