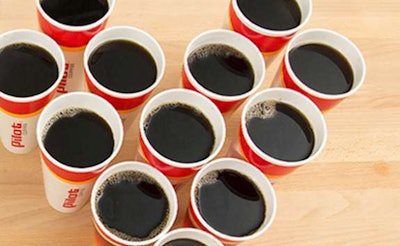 Pilot Flying J is treating moms to a free cup of coffee (any size) for the upcoming Mother's Day weekend (May 11-13).
Moms can enjoy their choice of iced or hot coffee. They can also choose from a wide selection of creamers, toppings and syrups.
When opening (or downloading) the myPilot app beginning Friday, May 11, professional drivers and 4-wheel customers alike will find an offer waiting to be redeemed at the more than 750 Pilot and Flying J Travel Centers in North America.
Additionally, Pilot Flying J is launching a Coffee and Cash Giveaway (May 4-June 28) rewarding one grand prize winner with $10,000 and eight weekly winners with free Pilot Coffee for a year. To enter, pro drivers can visit coffeeandcashgiveaway.com.