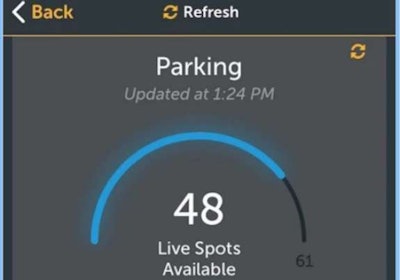 Pilot Flying J announced a new myPilot app capability that helps drivers find truck parking more easily.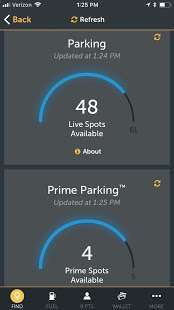 In partnership with Sensys Networks, 30 Pilot Flying J locations along the I-5 corridor from San Diego to Seattle and one location in Knoxville have now been outfitted with sensor systems that will collect and feed real-time parking availability data to drivers in the app.
Using Sensys Networks' patented sensor technology, Pilot Flying J will relay the information collected at travel center locations to a variety of driver information devices using the myPilot app. Through the myPilot app, drivers will now be able to access total truck parking spaces, view and purchase Prime Parking spots and have access to live parking information at locations where the parking sensors are currently available. The live parking feature will display total truck parking spots as well as the number of available spots in real-time to Pilot Flying J myRewards members at no charge.
"As parking continues to be a major industry issue, with 3 million truckers on U.S. roads and highways and only 300,000 public parking spots, we are investing more time and resources into technology to ensure we're doing everything we can to provide drivers a safe, reliable place to park," said Ken Parent, president of Pilot Flying J. "Through this partnership, our goal is to provide professional drivers access to real-time, accurate information on space availability through our myPilot app to not only help drivers plan more efficiently and cut down on wasted fuel costs, but also increase safety and e-log compliance."
While the timeline and details are still being finalized, Pilot Flying J and Sensys expect to expand access to parking information in 2018 for additional Pilot Flying J locations.