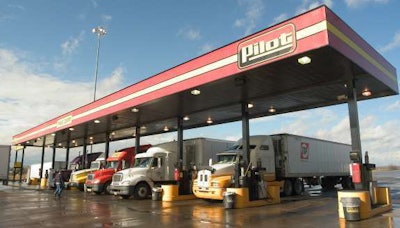 Down in the lower level of the Kay Bailey Hutchison Convention Center during the recent Great American Trucking Show something revealing took place.
There, in one of the quiet conference rooms away from the booths and the trucks and the music, several executives from one of the largest privately-held corporations in the U.S. put this simple question to about 20 truck drivers, "What do you want?"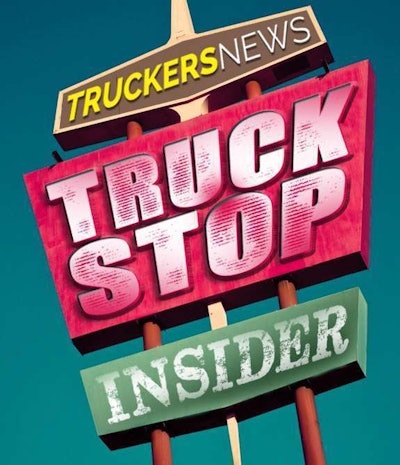 Ken Parent, president of Pilot Flying J, was joined by others from the company's management team for what was billed as town hall style meeting with drivers. But, in fact it was an opportunity for drivers — mostly owner/operators and a husband/wife team with a 15-truck fleet — to tell Parent what they like and dislike about about the chain that has more than 750 stores in 43 states and six Canadian provinces.
And, here's the revealing part: The wants and needs — and complains — of the drivers in the meeting were fairly simple and in some instances pretty specific. They included:
Chairs near the laundry room so they can sit down as they wait for their clothes to dry
Ability to order different toppings on pizzas
Heavy duty soap in the lady's restrooms and not just in those for men
Fix the potholes in the parking lots
Meat other than bacon or pork sausage on breakfast sandwiches
Wider parking spaces
Longer parking spaces
Salads with kale or any green other than iceberg lettuce
Hooks in the showers on which to hang a bag
Meatloaf that is not so dense and with a topping that is not so sweet
And, what drivers heard from Parent and his colleagues is that Pilot Flying J is listening, making changes, and investing in services to "make a better day for our guests, especially the professional drivers."
Much of that is in the food available at the travel centers, according to Parent.
Seated next to Parent during the meeting was Tim Love, a Texan by birth who started his restaurant career in Pilot Flying J's hometown of Knoxville, Tennessee. Love owns several Dallas area restaurants, appears regularly on TV food programs and now a consultant to PFJ. He was hired by the company to help improve and upgrade the foods available to drivers and others.
Both Love and Parent said they are working on healthier food options with more fresh ingredients. Love said he is working on dishes made with premium ingredients that require the addition of just water to make them ready if drivers wish or need to eat in their trucks.
Love also floated the possibility of an all organic peanut butter and jelly sandwich that would sell for about $3. All three components would be packaged separately so you can have as much of each on premium bread. Love said he is working on a similar sandwich with almond butter and also peanut butter and banana sandwich.
Love also asked drivers if they were interested in salads that were not made with greens. He also is working on some regional dishes starting with ones to be served at PFJ locations in the Southwest.
Drivers also commented on PFJ's technology. On driver said, "I love the app … when it works."
Mike Rodgers, senior vice president, chief strategy and information officer, said the company continues to fine tune the app, which it revamped last year. It was suggested that drivers be able to use the app to order food in advance and use the app to pay for it.
Rodgers also said the company is working on a system by which drivers could receive real time parking information provided by sensors embedded in parking spaces rather than relying on drivers and others to add information to crowdsourced applications.
Dave Latimer, vice president of shop strategies and operations, detailed PFJ's plans to add more roadside service trucks and make more services available at its truck service centers. PFJ has 107 service trucks on the road "with a lot more coming," according to Latimer.