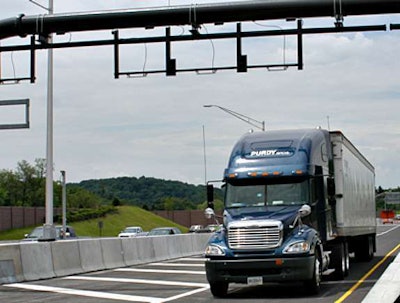 The new year will bring new costs for drivers on a major highway in the Northeast.
Tolls on the Pennsylvania Turnpike are scheduled to jump by 6 percent starting Jan. 7. This is the 10th straight year of such rate increases.
The most common toll for a Class-5 vehicle — a prevalent tractor-trailer class — will increase from $10.17 to 10.78 for E-ZPass and from $14.45 to $15.35 for cash, according to the turnpike commission. The most common toll for a passenger vehicle will increase next year from $1.23 to $1.30 for E-ZPass customers and from $1.95 to $2.10 for cash customers.
The commission said the toll hikes are needed to make annual payments to PennDOT and pay for improvements to its 550-mile network of highways.