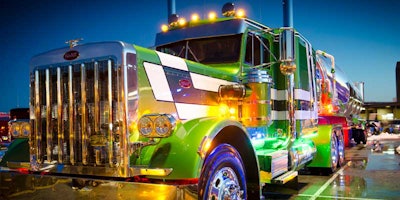 U.S. military veterans now working in the civilian trucking industry have the opportunity to win a trip to a major trucking show.
Belmor, a designer and manufacturer of heavy-duty truck accessories, today announced the start of its annual "I Did My Duty…Now I Drive Heavy Duty" contest. The winner receives a trip for two to the 2019 Mid-America Trucking Show March 28-30 in Louisville, Kentucky.
Participants must share stories about their military service and careers in the heavy duty trucking industry. Submissions must include information about time in service, duties in the military, factors that led to a transition into the trucking industry, favorite aspects of commercial truck driving and the significance of attending MATS. A winner will be selected by a panel of judges.
"Since our founding nearly 100 years ago, all our products have been designed, engineered and manufactured in the United States of America," said Mitch Fogle. "We believe in recognizing those who served in our military and still serve today through their driving careers, and thought this contest was a great way to bring awareness to what our veterans and drivers do for us and our nation."
The contest is open to U.S. veterans, 21 years of age or older who are employed as a commercial truck driver. Submissions must be made at www.belmor.com/vetcontest by Jan. 15, 2019. The winner will be announced by the end of February 2019. For contest rules, visit www.belmor.com/vetcontest/rules.