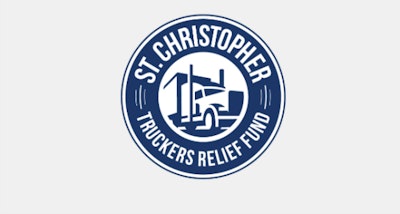 First, there was Black Friday and all of the crowds and spending.
Then came Cyber Monday, which meant doing all that spending online.
Finally, there's Giving Tuesday, a day set aside each year to encourage philanthropy by individuals, businesses, and organizations.
This year, the trucking community gets a boost tomorrow, this year's Giving Tuesday.
Every donation made to the St. Christopher Truckers Relief Fund on Giving Tuesday will be matched by three companies. Boosting donations up to $1,000 are The Dart Advantage, RoadPro Family of Brands and Zephyr Polishes.
Giving Tuesday was started in 2012 by the 92nd Street Y and the United Nations Foundation as a response to commercialization and consumerism in the post-Thanksgiving season.
The St. Christopher Truckers Development and Relief Fund helps over-the-road/regional semi-truck drivers and their families when an illness or injury, occurring within the last year, has caused them to be out of work. The charity recently received $60,000 from Pilot Flying J as part of its 60th anniversary celebration.