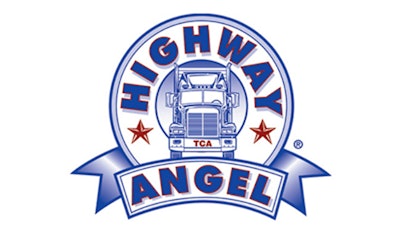 Melton Truck Lines driver Matthew Kondrick didn't hesitate to step in to help when two cars on the road ahead of him were crushed by a tree during a heavy wind and rain storm in July. The Truckload Carriers Association recognized Kondrick's actions by naming him a Highway Angel recently.
When Kondrick saw a tree had fallen on two cars in from of him, he maneuvered his truck to block traffic and shield the vehicles. Kondrick, a former firefighter from Sacramento, California kept the occupants of the two vehicles company while they waited for emergency personnel.
"I assured the passengers that everything was going to be alright, and then used my spotlights to secure the area until law enforcement arrived," Kondrick said.
As part of the Highway Angel recognition, TCA has awarded Kondrick with a certificate, patch, lapel pin, and truck decals.