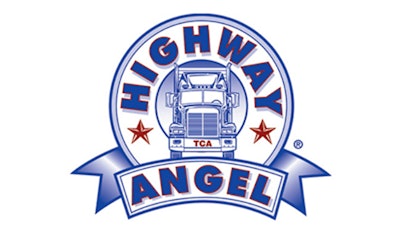 The Truckload Carriers Association (TCA) has named a North Dakota truck driver a Highway Angel after he stepped in to protect an injured motorist.
In April 2018, Epes Transport driver Eddie Loflin, from Thomasville, was driving a route in North Carolina from Sanford to Lexington. He saw a motorcyclist merge onto the interstate before being thrown from their bike and onto the roadway. Loflin maneuvered his truck behind the injured motorcyclist, blocking any traffic from hitting them. Loflin got out of his truck and stayed beside motorcyclist until emergency personnel arrived.
"I asked if he was OK and he said he was not. I told him my name and that I was calling 911 and getting help," Loflin said. "I told the man to be still because he could injure himself further if he moved too quickly, and luckily he stayed calm and obeyed."
The injured man sustained several broken ribs, a broken arm, broken ankle, and collapsed lung.
"I just felt like I was able to do a good thing that day and help someone out," he said. "It could have been much worse if I didn't stop, so I'm glad I was there for that man that day."
TCA has recognized Loflin as a Highway Angel and presented him with a certificate, patch, lapel pin, and truck decals.