Plans are in the works to honor the drivers of the American trucking industry during this year's observance of National Truck Driver Appreciation Week Sept. 8-14.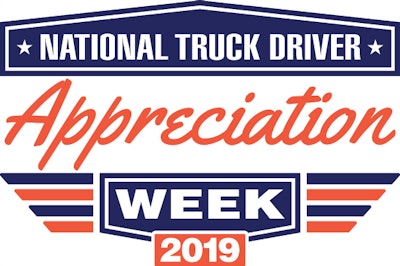 The American Trucking Associations revealed the official logo for the observance and said drivers will be honored Friday, Sept. 13 during the Washington Nationals vs. Atlanta Braves major league baseball game. Drivers will sing the National Anthem, receive mid-game recognition from fans, and participate in on-field activities at the game in Washington, D.C., according to the ATA.
Trucking industry organizations honor truck drivers by hosting company barbeques, offering safety bonuses, handing out safety awards, and making other special efforts, according to the ATA.
As in previous years, Truckers News will post submissions to its i Luv My Trucker promotion.