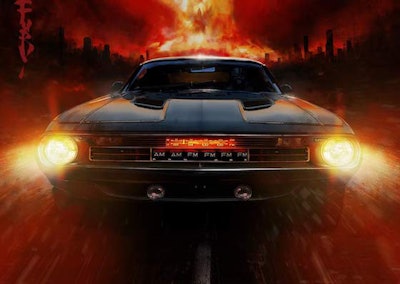 Sturgill Simpson is back with his first album in three years. "Sound and Fury" is due Sept. 27, and Simpson is branching out creatively by putting an unexpected anime twist on the rock album.
Simpson described the new album as "a sleazy, steamy rock'n'roll record." In a quirky twist, Simpson is debuting a companion anime film alongside the record, saying he "had this idea that it'd be really cool to animate some of these songs, and we ended up with a futuristic, dystopian, post-apocalyptic, samurai film."
The companion film will be available on Netflix in conjunction with the album's release. It is set entirely to music from the album, with each movie segment matching up with a song from the album.
Simpson's last album, 2016's "A Sailor's Guide to Earth," won a Grammy for Best Country Album and a nomination for Album of the Year.
The 10-track album is available for preorder from Amazon and iTunes.
The album's tracklist:
1. Ronin
2. Remember to Breathe
3. Sing Along
4. A Good Look
5. Make Art Not Friends
6. Best Clockmaker on Mars
7. All Said and Done
8. Last Man Standing
9. Mercury in Retrograde
10. Fastest Horse in Town