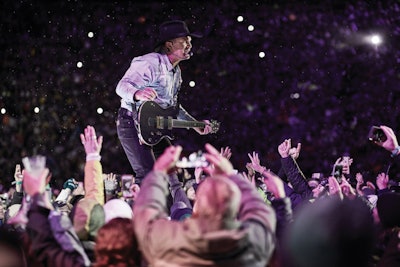 Few country singers have made the impact on the genre and its fans as Garth Brooks. He got started playing small clubs in his native Oklahoma, and today routinely fills stadiums with his concerts and ranks as one of the best-selling recording artists of the 20th century.
So it's no wonder Brooks is the subject of a two-part biography on A & E tonight and Tuesday. Garth Brooks: The Road I'm On airs at 9 p.m. Eastern both nights.
The program is filled with interviews with other singer-songwriters, his children, his ex-wife and country singer and celebrity chef Trisha Yearwood, whom he's been married since 2005.