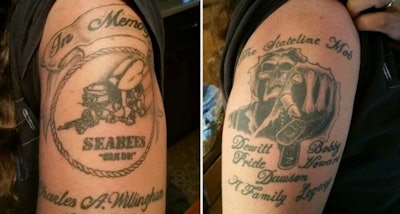 If a "picture is worth a thousand words" then we're guessing that the tattoos that America's truckers have could fill a library.
And, we want to see those trucker tattoos and learn the stories behind them as Truckers News asks drivers once again to Show Us Your Ink.
A year ago, numerous drivers generously shared photos of their tattoos. There were more than a few trucks, and plenty memorializing friends or relatives. Tell us about yours.
Just a reminder, this is not a contest, just a way for drivers and fans of fancy body ink to share what they wear. So, no matter what your tattoo is all about, it's time to share them with other readers. So, on your marks, get set, and …