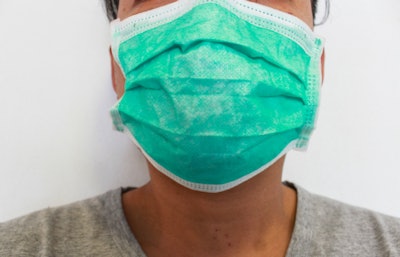 When Love's Travel Stops announced Tuesday, July, 21, that come July 29, anyone stopping at any of their 520 stores around the country must wear a face mask reaction by Truckers News readers, for the most part, was swift and to the point: no. And, when we asked if they agreed with President Trump when he Tweeted that wearing a mask was a sign of patriotism, the vast majority of respondents disagreed.
Love's said that it was instituting the requirement to help protect employees and guests from the COVID-19 coronavirus, which is increasing in many states. To date, some 3.9. million Americans have been infected with the coronavirus and more than 142,000 have died.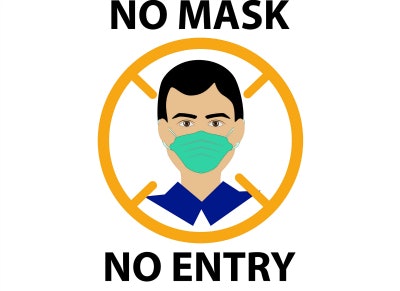 "We are joining other retailers by implementing a face-covering policy for customers, and will continue to follow the guidance of health officials and adjust our practices to help keep our customers and team members safe," said Shane Wharton, president of Love's, in a statement issued by the company. "We want to thank our customers who continue to adapt to these protective measures implemented at Love's."
Well, lots of folks have no intention of adapting and wearing a mask. In fact, many said they'll take their business elsewhere instead of putting on a mask.
Here's a sampling of comments from the Truckers News website and from our Facebook page:
TexasJester: "This is sad, because I buy 1400-1800 gallons a month at Love's, and I cannot wear a mask – I have a health condition that makes me unable to breathe in one."
Mike: "I'll just take my business elsewhere."
Wayne: "Masks save lives! Social distancing saves lives. When someone is infected and they go to the hospitals they are endangering nurses and doctors."
Anna Brown:"I wear mine around my neck. No one says they have to be properly worn."
Robert Edson: "Well for all those that said no. Guess there will be no waiting on showers and fuel islands will be freed up from those doing their 30 min break."
James Binkley: "No it's intended to make us drivers pissed off. We deserve better than (to) be treated like this. I won't buy a dime's worth of anything from them. I'll go someplace else even if I have to pay for my shower."
Wazir Hussain: "I saw a few people at a TA truck stop in Ohio sneezing in the restroom and had no mask. In Michigan one driver was in the parking lot coughing his lungs out while heading into the truck stop with no mask."
Leaman Hernandez Elvira: "Yes guys wear it no matter what we should cuz I know people that got sick so please we all wear one !!"
Brad Zeilinger: "I gotta need something pretty bad to stop at Love's anymore."
Gene Holcomb: "If it's so damn important and will stop the spread why isn't it in effect immediately and not July 29, and in the middle of the week no less. What a joke."
Johnnie Kay Felts: "Will buy all my fuel at Love's from now on. Don't want to wear a mask? Stop somewhere else."
Tom Balaz: "How nice of them to offer people the opportunity to purchase a useless face mask. I'll no longer stop there until this stupidity is done. Thankfully I only drive part-time now."
Stephen Rymarz: "I guess I'll be getting my fuel somewhere else."
Kathy Ames: "Well it is your choice not to wear masks it is their choice to have everyone wear a mask your choice."
Jf Kennedy: "It doesn't bother me either way. I'm a big enough guy I can wear the damn thing till this is all over with."
Maggie Bowen: "Look at all the morons in the comment section saying "I won't wear a mask!" Look up Richard Rose III, he refused to wear a mask and acted like this was all a hoax. He died on the 4th of July. Go ahead and be like Richard, I'll wear my mask."
On Monday, July 20, President Trump Tweeted a photo of himself wearing a mask and said, "We are United in our effort to defeat the Invisible China Virus, and many people say that it is Patriotic to wear a face mask when you can't socially distance. There is nobody more Patriotic than me, your favorite President!"
We asked readers if they thought it was patriotic to wear a mask. Fully 66% no and 33% said yes.