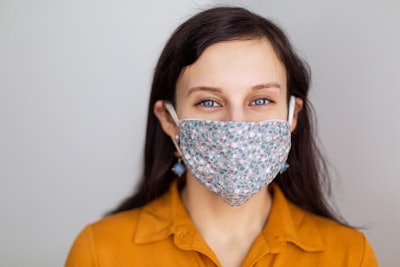 Yet another major truck stop chain has announced it will require customers and others to wear mace masks when entering their stores.
The TravelCenters of America Friday, July 24, confirmed it is adopting a recommendation from NATSO, the truck stop trade association, that truck stops and travel plazas nationwide adopt a policy requiring customers to wear face coverings or masks to protect the health and safety of employees and customers during the COVID-19 pandemic.
TravelCenters of America operates 265 TA, TA Express, and Petro travel centers in 44 states and Canada.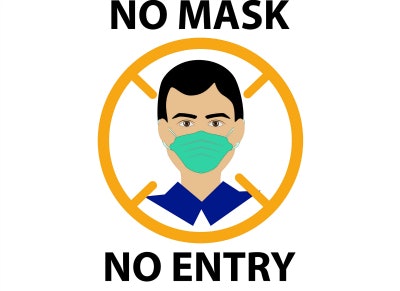 They join Love's and Pilot, which earlier this week announced they would join the growing number of retail outlets requiring employees, customers and others to wear masks. Pilot will require masks as of Tuesday, July 28, and Love's as of Wednesday, July 29.
On Thursday, NATSO announced its board of directors "adopted a resolution encouraging all truck stops and travel centers to require masks or other facial coverings for employees, customers, and vendors."
In an email to NATSO members and others, association President and CEO Lisa Mullings said:
"By mandating masks at your location, you will once again be taking the lead in protecting the health of your customers and team. In addition, mask policies will prevent truck drivers from navigating differing policy requirements as they cross state and even county lines, which has caused them unnecessary confusion.
"NATSO reached out to national trucking organizations including the American Trucking Associations (ATA), Truckload Carriers Association (TCA), and Owner-Operator Independent Drivers Association (OOIDA) asking that they urge professional drivers to help us protect them by wearing masks in truckstops."
On Thursday, ATA urged its members to follow the requests of truck stops. In a letter to members, ATA President and Cheif Executive Officer Chris Spear said it was "time for our industry to lead and show our country how to get the job done." Toward that end, Spear wrote, "ATA strongly encourages all fleets to adhere to mask requirements in private truck stops and public rest areas."
He closed by saying, "So let's mask up and keep on trucking."
Truck stops are not the only retailers requiring all customers and staff to wear masks. Among major chains making masks mandatory are Walmart, McDonald's, Kohl's, CVS, Starbucks, Walgreens, Target, and Publix.
Cases of COVID-19 continue to increase in states along the Gulf Coast, the Southwest, and California. Total known cases of the coronavirus in the U.S. have passed 4.1 million and there have been at least 145,000 deaths attributed to it.