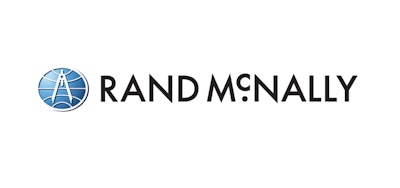 Rand McNally continues to search for a solution to the issue that has interrupted service to its electronic logging devices and DriverConnect platform since early last week.
Service was interrupted Tuesday, Nov. 24 by what the company has termed a "cyber incident." Rand McNally has suggested drivers using its ELD and experiencing problems use paper logs to track their time.
In response to Truckers News' inquiry earlier today, Rand McNally said:
"We are still waiting for updates with our developers and we don't have any information yet on when this system upgrade will be completed. We do hope as well that we can get our systems up and running again."
On Tuesday, Nov. 24, the company posted on Facebook, "We recently discovered a disruption to certain portions of our computer network. We commenced an immediate investigation that included taking certain systems offline and working with computer forensic specialists to determine the nature and scope of the event."
On Wednesday, the company sent an email that said, "In an effort to be as transparent with you as we are with our customers, we are making you aware of a cyber incident that is affecting Rand McNally's hosted and network systems. As a result, the network that supports our DriverConnect ELD platform is not working. As per FMCSA rules, we are instructing fleets and drivers to use paper-based logging until we can restore our systems. We assure you that we are focusing our resources on restoring the functionality of our network to resume delivery of our full range of services."
While truckers have reported problems with their Rand McNally ELDs, the company has said the "cyber incident" has not caused any problems with its navigation devices.
At least one tech publication is speculating on the cause of the problem. Bleepingcomputer.com Thursday, Nov. 26 wrote, "Although Rand McNally made no official statement regarding this, the cyberattack currently affecting its systems shows all the signs of a ransomware attack starting with large scale operational disruption and the ongoing efforts toward network restoration."