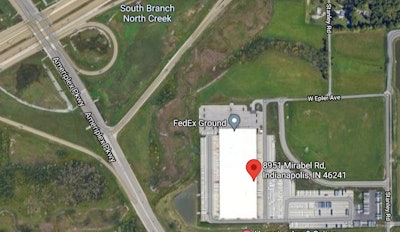 UPDATE: Indianapolis Metropolitan Police last night released the names of the people killed in the mass shooting that occurred Thursday, April 15 at the FedEx Ground Plainfield facility on the southwest side of Indianapolis. The dead, all employees of the FedEx facility, include:
Amarjeet Kaur Johal, 66 years old
Karli Smith, 19 years old
Amarjit Sekhon, 48 years old
Matthew R. Alexander, 32 years old
Samaria Blackwell, 19 years old
Jaswinder Kaur, 64 years old
Jaswinder Singh, 68 years old
John Weisert, 74 years old
Four were members of the city's Sikh community. IMP Police Chief Randal Taylor noted that a "significant" number of employees at the FedEx facility are members of the Sikh community.
The Associated Press reports that police Friday identified the shooter in Thursday's FedEx Ground facility in Indianapolis as 19-year-old Brandon Scott Hole of Indiana. Police searched a home in Indianapolis today. Indianapolis Metropolitan Police Deputy Chief of Criminal Investigations Craig McCartt said Hole previously worked at the FedEx facility where the shooting took place.
Our original story:
A gunman killed eight people and wounded several others before apparently taking his own life late Thursday, April 15, in an attack at a FedEx Ground sorting facility near the Indianapolis airport.
Five people who were wounded were taken by ambulance to local hospitals. Two others were treated at the scene and released.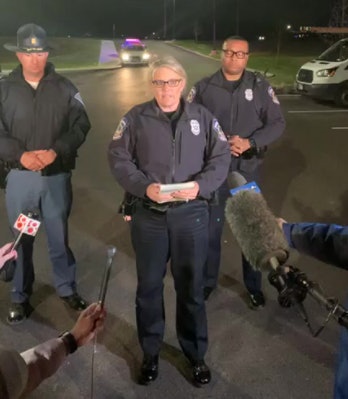 Indianapolis Metropolitan Police have not identified the victims or the shooter, nor have they commented on a motive or if the shooter was an employee at the facility.
IMP officers were called to the facility shortly after 11 p.m. Witnesses said a man got out of his car and started firing a rifle.
Craig McCartt, the deputy chief of criminal investigations, said that the gunman began firing as soon as he arrived at the building.
"This suspect came to the facility and when he came there, he got out of his car and pretty quickly started some random shooting outside the facility," McCartt said at a news conference this morning. "No confrontation or argument, he just appeared to randomly start shooting."
The Indiana State Police and FBI have joined the investigation.
Frederick W. Smith, chairman and CEO of FedEx posted the following on the company's website this morning:
"It is with a heavy heart that I write to you regarding the tragedy that occurred at our FedEx Ground facility in Indianapolis last night. While it will take some time to fully understand what happened, we know we lost eight team members in this senseless act of violence.

"First and foremost, I want to express my deepest sympathies to the families, friends, and co-workers of those team members. Our priority right now is in responding to the situation on the ground and helping our team members and law enforcement. We have a team onsite in Indianapolis to provide support, and we are making counselors available.

"This is a devastating day, and words are hard to describe the emotions we all feel. Please keep the Indianapolis team and surrounding community in your thoughts and prayers as we continue to support and care for each other in the difficult days ahead."
The company earlier released a statement that said it was cooperating with the investigation. It said, "We are deeply shocked and saddened by the loss of our team members following the tragic shooting at our FedEx Ground facility in Indianapolis. Our most heartfelt sympathies are with all those affected by this senseless act of violence. The safety of our team members is our top priority, and we are fully cooperating with investigating authorities."