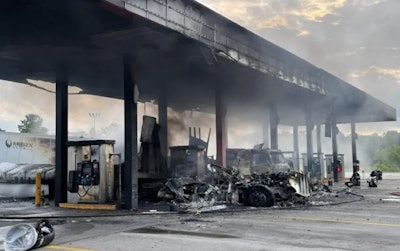 Monteagle Fire and Rescue
Authorities continue investigating a fire that destroyed two tractor-trailers and the fuel island at a Tennessee truck stop Monday, July 26.
What scant details there are show the fire occurred at the Pilot Travel Center off Dixie Avenue in Monteagle, Tennessee, which is about 45 miles northwest of Chattanooga.
Nol injuries were reported.