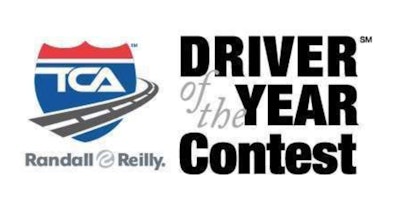 In contests presented by Truckers News and its sister publication Overdrive, two top truck drivers will each win $25,000 next March.
Applications to enter the Truckload Carriers Association's Driver of the Year Contest are open now, through Oct. 25. Carriers can nominate their own drivers or owner-operators for consideration. For more information or to nominate a driver, visit truckload.org/DOY.
The contests are sponsored by Love's Travel Stops and Cummins.
The competition recognizes drivers with strong safety records who've also improved the image of trucking and served their communities. The owner-operator award also recognizes drivers' best business practices.
The 2021 Owner-Operator of the Year and the 2021 Company Driver of the Year will each win $25,000. Two finalists in both categories, four other drivers total, will win $2,500 each.
The six finalists will attend TCA's annual meeting, Truckload 2022, in Las Vegas, March 19-22, where the winners will be announced.
Due to COVID, the 2020 Driver of the Year Contest winners have yet to be announced. They will be announced during TCA's Truckload 2021: Las Vegas, Sept. 25-28.