The U.S. Senate's Committee on Commerce, Science, and Transportation is scheduled Wednesday, Sept. 22 to take up the nomination of Meera Joshi to be the administrator of the Federal Motor Carrier Safety Administration. If approved by the committee, her nomination would go to the full Senate to be voted on.
Joshi, formerly chair and CEO of the New York City Taxi and Limousine Commission, was appointed by President Joe Biden as deputy administrator in January. Her nomination was sent to the Senate April 15.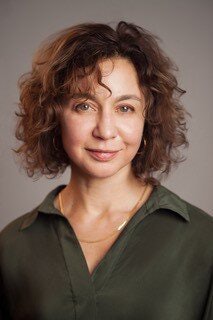 In that position, Joshi took over from Wiley Deck, who had been FMCSA's deputy administrator since acting administrator Jim Mullen left the agency last summer. Mullen replaced Ray Martinez, who was President Donald Trump's original FMCSA administrator. Martinez served for 20 months.
RELATED NEWS: FMCSA's Joshi adds her appreciation of truckers
Before joining FMCSA, Joshi served as a principal and New York general manager with the transportation firm Sam Schwartz. She assumed that post after serving for more than five years with the Taxi and Limousine Commission. That commission regulates all yellow taxi cabs as well as the app-based ride-hailing services like Uber and Lyft that give rides to more than 1 million New Yorkers every day.
Before serving as commissioner, Joshi was the TLC's deputy commissioner for legal affairs and general counsel. Prior to that, she served as the first deputy executive director of New York City's Civilian Complaint Review Board, the agency tasked with investigating complaints of police misconduct. She also served as an inspector general for the New York City Department of Investigation and was responsible for overseeing New York City's Department of Correction, Probation, Juvenile Justice, and the TLC.
The American Trucking Associations has urged the Senate to swiftly confirm Joshi's nomination. ATA President and CEO Chris Spear sent a letter to leaders of the Committee on Commerce, Science and Transportation expressing the trucking federation's support of her nomination.
"In her eight months serving as Deputy Administrator, Ms. Joshi has become a vital partner to the trucking industry in addressing issues of safety, infrastructure, workforce development, and more," said Spear in the letter. "The COVID-19 pandemic and its disruptive impact on the U.S. supply chain did not pause for the transition to a new Administration, and her response to those challenges has been swift, sure, and effective.
"Throughout Ms. Joshi's tenure as Deputy Administrator, we have been particularly impressed by her reliance on data to address real-world needs. As a testament to FMCSA's paramount mission of safety, Deputy Administrator Joshi immediately engaged motor carriers, drivers, and other stakeholders across the trucking industry to ensure that we could continue safely serving American businesses and families despite an unprecedented global pandemic, natural disasters, cyber-attacks on pipelines, and a workforce in need of support and growth. Her engagement has been candid, collaborative, and valuable."
Joshi's nomination is one of several in the Department of Transportation. Also to be considered Wednesday are:
Victoria Marie Baecher Wassmer, to be chief financial officer, DOT
Mohsin Raza Syed, to be assistant secretary of government affairs, DOT
Amitabha Bose, to be administrator of the Federal Railroad Administration, DOT
RELATED NEWS: FMCSA's Meera Joshi visits NY/NJ port to discuss disruptions
A native of Philadelphia, Joshi is a graduate of the University of Pennsylvania with a bachelor's degree in sociology. She received her law degree from Penn's Law School.
Joshi is one of several Indian-American women appointed to positions in the Biden Administration.