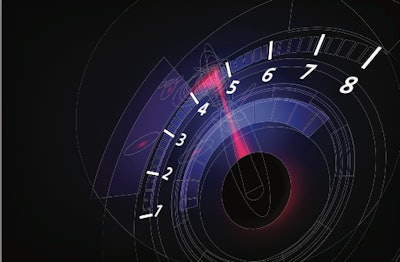 Even with more than 12,000 comments already made, the Federal Motor Carrier Safety Administration today extended the amount of time the public has to weigh in on a proposal that would require speed limiters be used on all heavy-duty trucks.
The comment period was originally scheduled to end June 3. Now it closes July 18.
The FMCSA's notice of the extension was to be published today in the Federal Register.
The American Trucking Associations and the Owner-Operator Independent Drivers Association had both requested an extension.
RELATED NEWS: FMCSA's speed limiter proposal draws numerous negative comments
Thus far, online comments have been overwhelmingly opposed to requiring speed limiters to be engaged on trucks weight more than 26,001 pounds.
The request for comments comes in conjunction with renewed efforts to require the speed limiting technology. It follows up on the National Highway Traffic Safety Administration's and FMCSA's jointly issued notice of proposed rulemaking Sept. 7, 2016. That original notice was withdrawn.
No speed at which to limit trucks is included in this latest effort. Earlier proposals had suggested the possibilities of 60, 65 or 68 miles per hour.
You can add your comments here.
An online poll in late April by Truckers News found that more than 70% of respondents said requiring speed limiters on trucks was a bad idea.