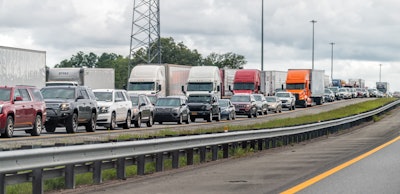 Kristi Blokhin / Shutterstock.com
Expect to share the highways with an increased number of motorists during the upcoming Memorial Day weekend. And, keep in mind this could be a preview of a busy summer travel season.
AAA said it projects 42.3 million Americans will travel 50 miles or more from home this Memorial Day weekend, a 7% increase over 2022. This year, 2.7 million more people will travel for the unofficial start of summer compared to last year, a sign of what's to come in the months ahead. The majority of those travelers will be on the nation's highways.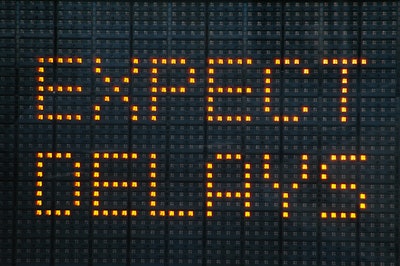 Memorial Day road trips are up 6% over last year. AAA said 37.1 million Americans will drive to their destinations, an increase of more than 2 million thanks to gas prices lower than in 2022. But, despite the lower prices at the pump, car travel this holiday will be shy of pre-pandemic numbers by about 500,000 travelers, according to the AAA forecast.
"This is expected to be the third busiest Memorial Day weekend since 2000, when AAA started tracking holiday travel," said Paula Twidale, Senior Vice President of AAA Travel. "More Americans are planning trips and booking them earlier, despite inflation. This summer travel season could be one for the record books, especially at airports."
INRIX, a provider of transportation data and insights, expects Friday, May 26 to be the busiest day on the roads during the long Memorial Day weekend. The best times to travel by car are in the morning or evening after 6 p.m. The lightest traffic days will be Saturday and Sunday. Major metro areas like Boston, New York, Seattle, and Tampa will likely see travel times double compared to normal.
"With lower fuel prices and more travelers on the road compared to last year, drivers should expect long delays this holiday weekend, especially in and around major metros as commuters mix with Memorial Day travelers," said Bob Pishue, transportation analyst at INRIX. "Knowing when and where congestion will build can help drivers avoid the stress of sitting in traffic. Our advice is to avoid driving during peak hours or use alternative routes."
AAA also suggests the best and worst times to be on the highway during the long weekend. The days and the time for both include:
Thursday, May 25: Worst time 3-6 p.m. Best time before 1 p.m.
Friday, May 26: Worst time 3-6 p.m. Best time before noon
Saturday, May 27: Minimal traffic impact expected
Sunday, May 28: Minimal traffic impact expected
Monday, May 29: Worst time noon. to 3 p.m. Best time before 10 a.m.
Tuesday, May 30: Worst time 4-6 p.m. Best time before 2 p.m. and after 6 p.m.