Ronald Prince
Nominated by Brenda Prince, Wife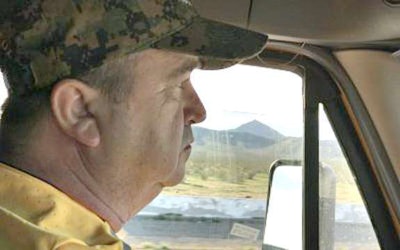 Ronald Prince, my husband, was a driver for 30 years. He started driving at 24. He loved the road and all the truckers. However, he said it was a sacrifice for his family not being home.
He always wanted to own his truck, so a couple of years ago he finally got a 2012 Freightliner. His priorities were: First his truck; second his dog; of course I'm happy being third.
My husband was the greatest truck driver ever in my opinion. He died recently doing what he loved to do. On our way to Jacksonville, Florida, we stopped for the night at the 4-Mile Truck Stop in Lucedale, Mississippi. At about 3 a.m. I called had to call the ambulance (as he did not feel well). The emergency room doctor told me he passed because of a blood clot in his lung and heart. I'm am now left alone now with no income or insurance. So please, get insurance.