Kurt Cahill
Nominated by Maggie Burkhart,girlfriend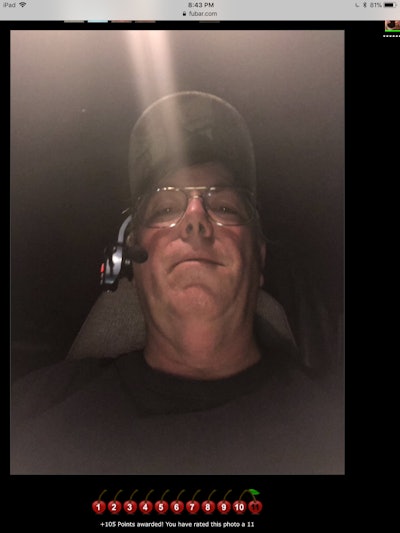 I met my trucker three years ago and right from the start I knew that God didn't make men like that anymore. We took things slow and talked on the phone just about every night since he didn't like texting that much. He acts the same way in person as he does on the phone. Kurt has all the important qualities I was looking for in a man. In July he asked me to come out on the road with him for a month. I went and had a blast. He took very good care of me and I never felt more safe than I was with him. I met the company owners and the people who run the company and some of his fellow trucker friends whom have all made me welcomed into their family. We have been talking about making our future with each other. My trucker works very hard and I had the chance to see in person all he deals with. He made miracles happen and Kurt made certain that we always parked at a truck stop because they had restrooms/showers! This is all all part of him and
that's why I love my trucker!